Recently we
Reported
how, on July 4, 2019, British special forces unceremoniously captured the Grace-1 supertanker (Grace -1) in international (neutral) waters of the Strait of Gibraltar, which transported oil from Iran to Syria. And so, on August 15, 2019, the British tabloid The Sun informed the public that the authorities of Gibraltar (a British colony) were planning to release this ship and all members of its crew in the near future.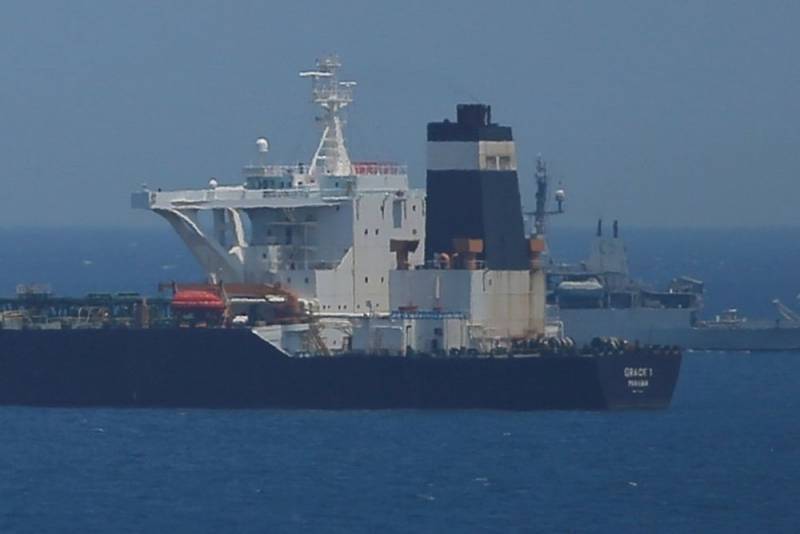 It should be noted that the British authorities went to the detention of "Grace -1" at the request of the United States, simultaneously explaining their step with an alleged violation by Iran of EU sanctions prohibiting trade with Syria. After that, Tehran decided to mirror London and
delayed
in their territorial waters two "lost" tankers. Then, on August 13, 2019, it became known that the Gibraltar authorities agreed to release the ship and crew within three days. Gibraltar is allegedly satisfied that the tanker will not go to Syria.
There is no reason to continue to keep Grace 1 in Gibraltar if we no longer believe that it violates sanctions against the Syrian regime. This is just the case, so you can expect it to be on the road tomorrow.
- said a source close to the chief minister of Gibraltar, Fabian Picardo (Fabian Picardo).
It's easy to guess that Tehran allowed London to "save face", not wanting to escalate tensions. However, there is no doubt that Britain will continue to harm Iran.