And again about gold. In the market for this precious metal, new records are set. Thanks to large-scale gold purchases by the Central Bank, Russia may soon move to fourth place in the world ranking of its largest holders. This is extremely positive.
news
, taking into account expert forecasts on a further increase in the value of the yellow metal. 2000, 2500, or even $ 3000 per troy ounce - is Russia, literally, "getting rich"?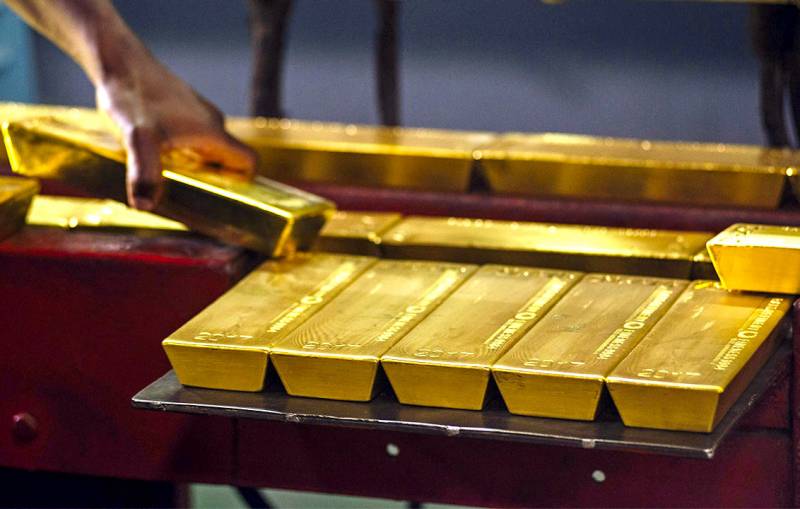 First of all, why do investors prefer to invest in gold today?
For millennia, a beautiful yellow metal, not subject to corrosion, equally suitable for use in industry and in jewelry, has been a measure of value, not only a commodity, but also money that it was gladly accepted everywhere. Gold lost this status as a result of a real "scam" undertaken by American financiers in the seventies of the last century, when the dollar was untied from the gold standard and began to impose it on the whole world. In detail about this "special operation" of the US Federal Reserve we
told earlier
.
Even now, yellow metal is the most reliable haven, where investors prefer to sit out difficult times. Practice shows that investing in foreign currencies has serious risks. In particular, the Russian reserves of the Central Bank of the Russian Federation, expressed in RMB, have seriously "dried up" due to the devaluation of the Chinese currency, which we also
already told
. Other currencies, such as the Japanese yen, are highly dependent on oil prices, and this market is now unstable. As for securities, very many of them are now traded with negative returns.
Therefore, gold. Currently, for a troy ounce they give $ 1530. The historical record was set in 2011, when the price was $ 1800. Alexey Vyazovsky, representing the "Golden Coin House", evaluates his prospects in this way:
I think that even $ 2000 per troy ounce for one or two years is not the limit. Some analysts also cite more aggressive forecasts - $ 2500 per ounce.
What gives him reason to give such bold forecasts?
At first
Large investors are frightened by the expansion of the trade and currency war between the United States and China. This will inevitably lead to lower prices for oil and other raw materials, perturbations in the stock markets, and gold is a reliable protective asset. Riots in one of the financial capitals of the world, Hong Kong, do not add optimism.
Secondly
, has a very serious effect on gold
policy
US Federal Reserve. With the growth of the key rate, the yellow metal becomes cheaper, with a decrease - it rises in price. Mentioned Alexey Vyazovsky explains:
Let's see how aggressively the US Federal Reserve is ready to cut rates. If this is in the region of 1–1,5%, then gold can also cost $ 3000 per ounce.
Thirdly
, there is an internal Russian factor. Due to the risk of falling under further Western sanctions, domestic oligarchs, according to Vyazovsky, are ready to return their assets to Russia, but they do not want to invest in anything other than gold. A week ago, "under them" was canceled 20% VAT on the purchase of yellow metal bullion. Experts expect a multiple increase in demand for gold and an increase in its production.
Perhaps, in this regard, the policy of the Central Bank of the Russian Federation can only be welcomed and wish our country to enter the top three in the near future.