On August 13, 2019, it became known that the F-18 fighter of one of the countries of the "peace-loving" NATO bloc tried to escort an airliner transporting Russian Defense Minister Sergei Shoigu while he was above the neutral waters of the Baltic Sea. The head of the Ministry of Defense was returning to Moscow from Kaliningrad, accompanied by an escort from two Su-27 fighters of the Baltic Fleet naval aviation.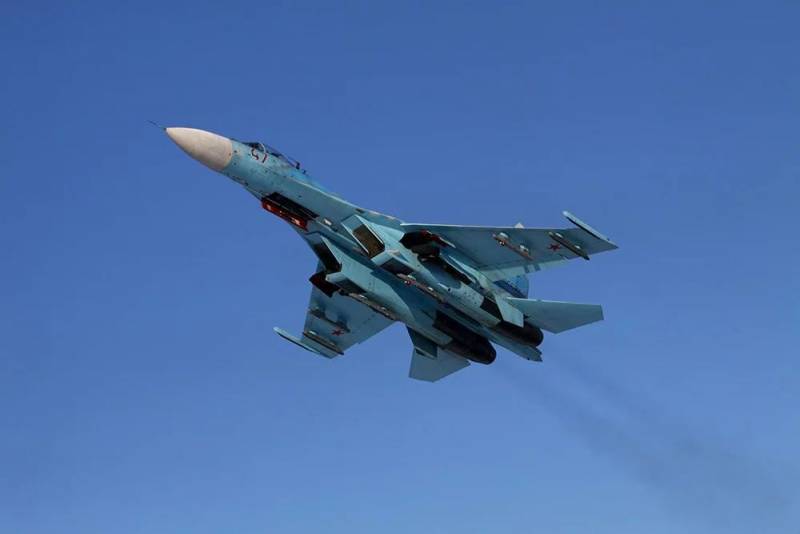 It should be noted that Shoigu was in Kaliningrad on a working trip. There, the head of the military department was present at one of the stages of the "Marine Landing" competition of the Army International Games and laid the foundation stone for the construction of the Nakhimov School.
During the return flight, the mentioned NATO fighter tried to approach the board in which Shoigu was. However, the nearby Su-27, elegantly but toughly, pushed aside the uninvited guest, preventing him from approaching a dangerous distance to the important side. A video has already appeared on the web about this.
It must be recalled that this is not the first time that NATO aircraft try to accompany the airliner on which Shoigu is traveling. For example, two years ago, in June 2017, the same case was recorded over the Baltic. But then, as now, the unceremonious "partner" drove off the reliable Su-27 from the ministerial board.
By the way, in the last few years, foreign UAVs and reconnaissance aircraft began to appear much more often at the borders of Russia. And this, despite Moscow's repeated calls for an end to the senseless and dangerous escalation of tension.