In the spring of 2019, the United States deployed THAAD (Terminal High Altitude Area Defense) missile defense systems in Romania. This was a temporary measure, since the American Aegis Ashore missile defense system located there in 2016 was taken to the United States for repairs. And so, the press service of the "peace-loving" NATO bloc reports that the temporary THAAD system is now being removed from Romania, as the modernized Aegis Ashore complex has already returned from the United States and is being commissioned.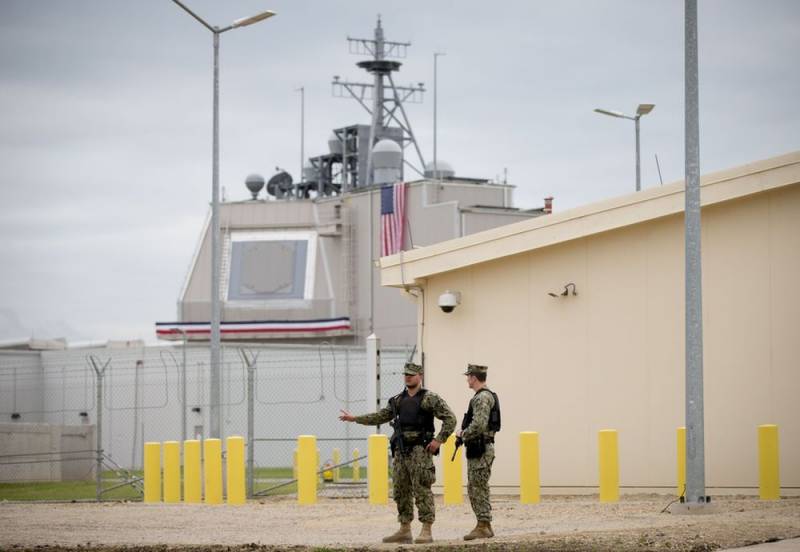 It should be noted that the American Aegis Ashore missile defense system is located in Romania at the Deveselu military base. However, the details of the modernization are not reported. In turn, THAAD installations are returning to the state of Texas (USA) to the place of permanent deployment. After all, they are in service with the 69th anti-aircraft artillery brigade of the US Army.
In May 2019, Washington only evasively declared that "it will be restored
technical
readiness of the complex. " After that, the expert community and the media associated this with the US withdrawing from the Treaty on the Elimination of Intermediate-Range and Shorter-Range Missiles (INF Treaty) and started talking about the fact that the Americans decided to use Aegis Ashore not only for defensive purposes, but also for offensive ones. However, Washington assures that it has not received any offensive capabilities.
In 2020, the same American complex Aegis Ashore, which is now located in Romania, should take up combat duty in Poland. By the way, the Americans very evasively explain that they are trying in this way to protect their European allies from ballistic missiles. At the same time, Europeans themselves do not believe in the fairy tale about Iranian missiles flying to Europe. But Moscow clearly explains Washington's behavior. The thing is that Aegis Ashore launchers can be used to launch Tomahawk cruise missiles, which can fly 2600 km and carry a nuclear charge.