Recently we
Reported
about the military situation that has developed in Syria. And so, the daily Syrian newspaper al-Watan informed the public that the units of the Syrian Arab Army (SAA) had liberated the city of al-Hubayt from jihadists - "barmaley" and "moderate" terrorists. This settlement is of strategic importance, as it is the "gate of Idlib." Now there is an opportunity to begin an operation to liberate a large city of Khan-Sheikhan and other territories of Idlib from militants.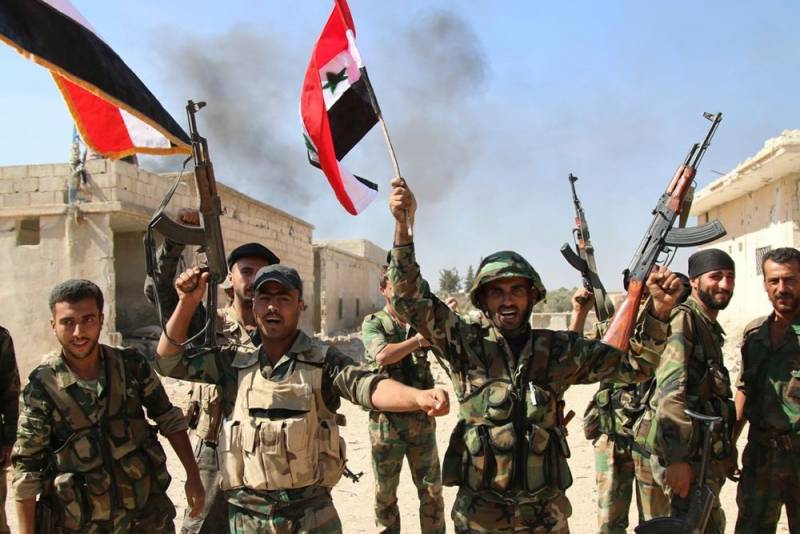 The publication clarifies that the SAA has occupied the city, considered one of the strongholds of the militants. It is noted that the militants knocked out of this city retreated to Khan Sheikhan, located only 10 km away. From him. This city is located on the important Hama Allepo highway.
The army established control over the city of al-Hubayt in the south of Idlib province, inflicting militants "Jebhat al-Nusra" (banned in Russia) and its allies significant damage to
technology
and manpower.
- The report says the government army quoted by the newspaper.
On August 10, 2019, CAA units went out to and surrounded Al-Hubayt. Previously, they established control over the heights of Tell-Sahar, and liberated the city of Al-Jaysat. Before that, on August 7, 2019, the defense of the militants on the Khasray-Zakat line (northeast of the Hama province) was broken through. After this, the SSA units, developing the offensive, went to the settlements of El-Latamn and Kfar Zeyt.