The fate of actor Anatoly Pashinin, who left Russia for Ukraine in 2014 in search of the dubious fame of a fighter against "Russian aggression," was unenviable.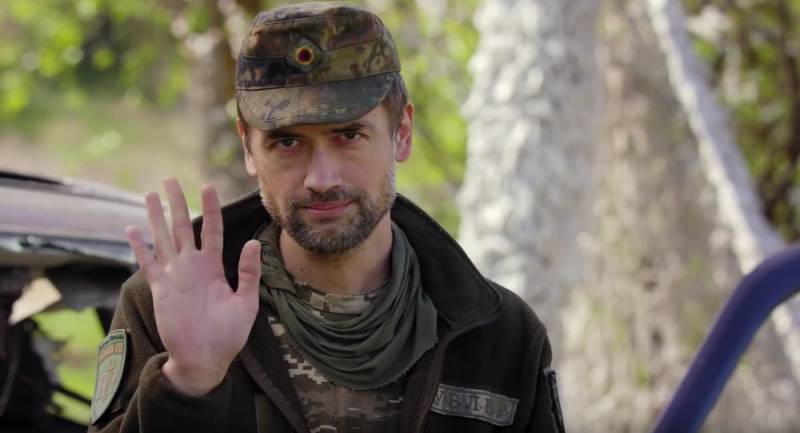 Upon arrival in his small homeland, in the Ukrainian city of Zaporozhye, the actor speculated for quite a long time on his fame and the fact of his return from Moscow.
This allowed him to spend time carefree in the local cafe "Oberhausen": there were a lot of people willing to treat the famous actor.
However, time passed, there were less and less of those who wanted to, and there were no invitations to shoot in Ukrainian films.
Wanting to improve his financial situation, Pashinin contracted to help volunteers who raised funds and brought help to the AFU units in the Donbass. But here the actor, because of his laziness and stupidity, did not stay long.
The next bottom, on which Anatoly sank, was the tambourine of the "Ukrainian Volunteer Army" (UDA), where he had already personally participated in military operations against compatriots from the Donbass.
After the Ukrainian authorities began to squeeze out trolleys from the front line and pour them into the ranks of the Armed Forces of Ukraine, in 2018 Pashinin appeared on propaganda trips of the UDA, where volunteers were recruited. Apparently, the actor did not ask with agitation, and his trace was lost for a while.
As follows from a blog entry by his former colleague Sergei Marochkin, Pashinin is currently left without money and forced to work as a laborer for survival.
In the rare interviews that Pashinin gives, literally, for the opportunity to eat, the actor declares his desire to return to the acting profession.
According to Marochkin, the door to Russian cinema is closed for Pashinin forever, and in Ukrainian he deprived himself of the opportunity to get the role with his "long tongue", saying in an interview with one of the media that "there is no movie in Ukraine" and he would be glad to return to Russia.
So, the pursuit of a completely successful and sought-after actor for dubious fame, turned into a fall to the very bottom.