The Ukrainian media and the pages of Ukrainian "patriots" on social networks again radiate optimism about the Crimea. After all, every year, over the past five years, some new "European" makes his way to the territory of the peninsula and somewhere quietly, preferably early in the morning, sets the Ukrainian flag. Then he shoots the video and announces the next "overtake" over the "aggressor".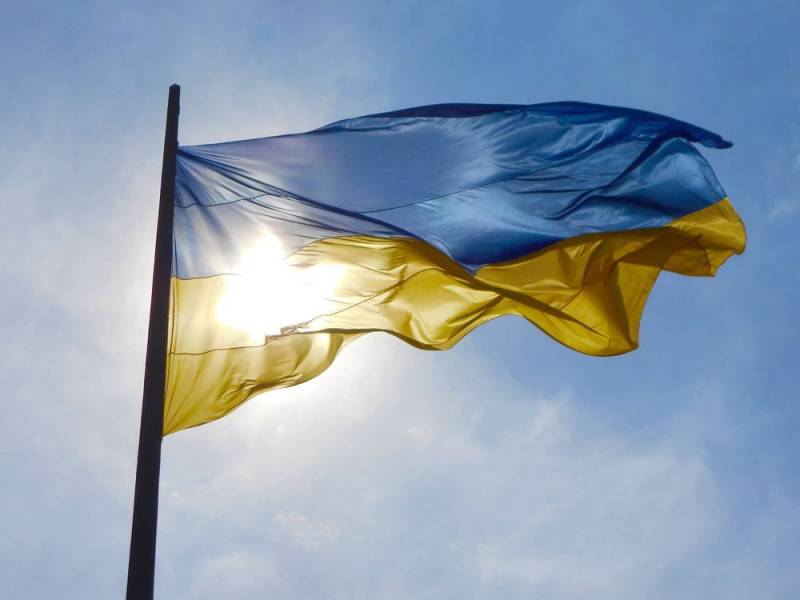 This time, the public was "made happy" by the adviser to the chairman of the Kherson Regional State Administration, Bogdan Kovalev. This is a former "volunteer" and an ex-adviser to the Ministry of Defense of Ukraine, who was qualitatively attached to the budget during the "father of the nation" Petro Poroshenko.
On August 9, 2019, Kovalev posted on Facebook several shots with the flag of Ukraine against the backdrop of the Crimean landscape. According to Kovalev, the flag was hoisted in Sudak, allegedly by local Ukrainian "patriots." At the same time, the flag was hoisted in memory of four Ukrainian marines who died in the Donbass on August 6, 2019. At the same time, he did not go into details about how much such services cost the "patriots" and why they remembered only the four dead.
It should be reminded that around the deaths of the four Ukrainian soldiers mentioned, Kiev is trying to play its
political
a combination. Indeed, in the Donbass, military personnel die almost daily, and the Ukrainian media are crowded with obituaries. However, the Ukrainian "patriots", starting with completely inadequate "comrades" and ending with the new "guarantor of the nation", Vladimir Zelensky,
without exception
attended to the death of these four Marines. At the same time, one gets the feeling that the end of the war in the Donbass does not bother them at all.