Recently we
Reported
, as the President of Turkey, Recep Tayyip Erdogan, at a meeting with the President of Ukraine, Vladimir Zelensky, said that his country would not recognize the "annexation" of Crimea, would support Kiev and protect the rights of Crimean Tatars. Russian
policy
already responded to this statement by the Turkish leader.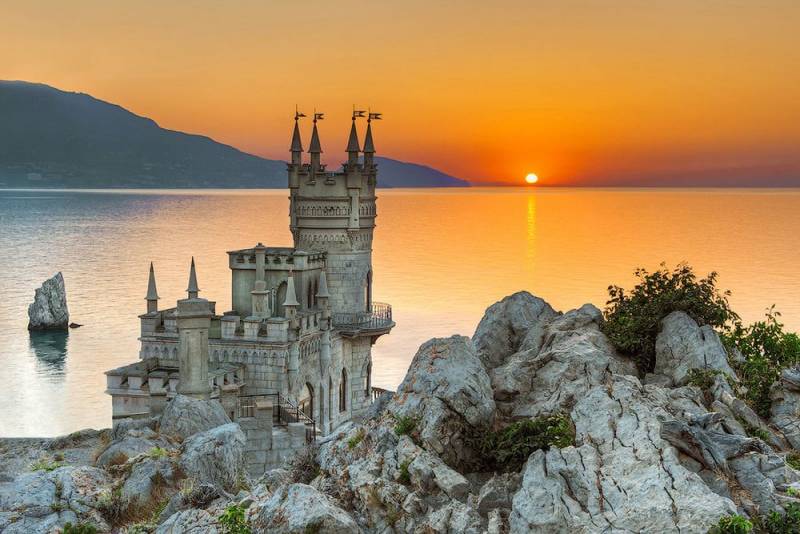 For example, Crimean Senator Sergei Tsekov believes that such a position indicates that Ankara is not guided by the truth and existing realities. At the same time, he noted that on many problems existing in the world, Moscow and Ankara find mutual understanding, so sooner or later the parties will reach a compromise on this issue.
Crimea will live without recognition of Turkey. The main thing is that Russia recognizes us as its component. For Crimeans, this is the most important thing, and the opinion of other countries is insofar as.
- said Tsekov
RIA News
.
In turn, the senator from the Crimea, Olga Kovitidi, believes that Ankara should build a new model of relations with the peninsula. However, in her opinion, this may take some time.
After the reunification of Crimea with Russia, the peninsula is regularly visited by foreign representatives, including from European states - these are political and public figures, representatives of business and cultural circles.
- clarified Covitidi.
As the State Duma deputy Natalya Poklonskaya noted, for her, the similar position of the Turkish leader was not a surprise. According to Poklonskaya, in the context of globalization, such leaders in the modern world are becoming less and less.
There is no surprise at the hackneyed position of Turkish President Erdogan regarding the non-recognition of the Crimean referendum. It is known that only a brave, strong and independent leader can tell the truth and make independent, responsible decisions, on which the future world structure will depend.
- Poklonskaya wrote on her page on Facebook.
At the same time, the deputy of the State Council (Parliament) of Crimea, Vladislav Ganzhara, considers Erdogan's statement to be "flirting" with Ukraine. In his opinion, Turkey is well aware that Crimea is Russia.
Erdogan's statement is not the first time we have seen the policy of double standards of the Turkish state.
- said Ganjara.
At the same time, the head of the Crimean national-cultural autonomy of the Crimean Tatars, Eivaz Umerov, believes that Erdogan's statement contradicts the partnership between Russia and Turkey, as he simply ignores the will of the residents of Crimea, including Crimean Tatars living there.
Before making statements regarding the Crimean Tatars and the status of Crimea, Erdogan should at least ask about the mood of the Crimean Tatars themselves in Crimea and start a dialogue with representatives of the people from Crimea, and not with the outcasts who escaped from Crimea.
- said Umerov.
We remind you that Crimea returned to Russia as a referendum field in March 2014. Then more than 95% of Crimean residents with the right to vote voted for reunification with Russia.