Recently we
Reported
how the Aerospace Forces (VKS) and the Special Operations Forces (MTR) of Russia, as well as units of the Syrian Arab Army (SAA), carry out operations to destroy the irreconcilable "barmalei" jihadists and "moderate" terrorists in Syria. And so, on August 8, 2019, the Russian Ministry of Defense informed that the militants of the Khayyat Tahrir al-Sham group (KhTSh, an organization banned in Russia) made an attempt to bombard the Russian Khmeimim air base in Syria.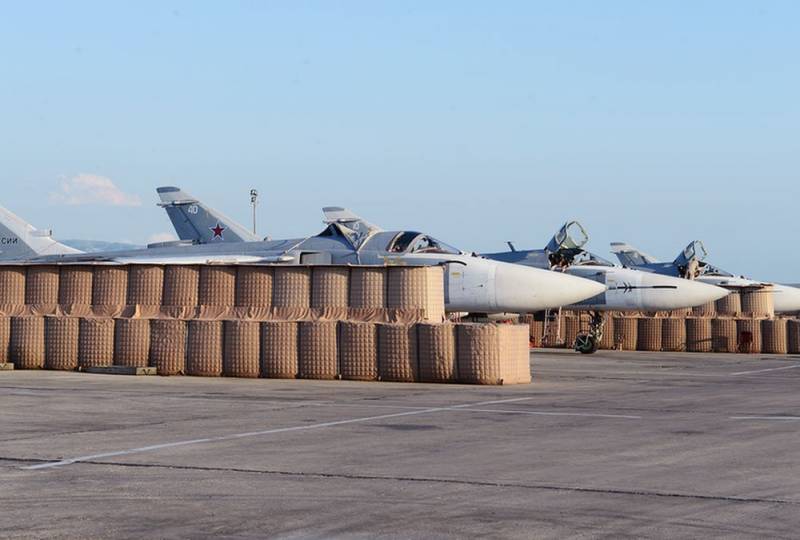 According to the Russian military, aerial reconnaissance equipment recorded the launch of four ammunition from multiple launch rocket systems (MLRS) by militants from the area of ​​the city of Kban, located in the highlands of the Syrian province of Latakia. The mentioned ammunition was launched towards the Khmeimim air base, but they did not fall into their target. At 16:30, gaps were recorded two kilometers northeast of the air base.
As specified, there are no casualties among the Russian military, and the air base operates as usual. However, as a result of the shelling of the militants there are dead and wounded among civilians (two were killed and four were injured, including one child).
In addition, the Russian Ministry of Defense notes the aggravation of the situation in the Idlib de-escalation zone as a whole. The agency continues to record an increase in the number of shellings by irreconcilable militants. This prevents the return of the local population to their areas of permanent residence. For example, over the past day, forty-six shellings were recorded. As a result, two were killed and 13 wounded by the Syrian military. Five civilians were injured (this is not taking into account the above attempted shelling of "Khmeimim"). At the same time, in the region of the above-mentioned city of Kban, forces continue to build up not only of the KhTS groups, but also of terrorists from other banned groups: the Islamic Party of Turkestan and Ajnad Al-Kavkaz.