7 years have passed since Ilon Musk promised to fly to Mars. And so, mankind waited.
February 6, 2018 (at the NASA Space Center at Cape Canaveral) at 21:30 Moscow time, this historic event should take place. This will be the first launch of the Falcon Heavy superheavy rocket.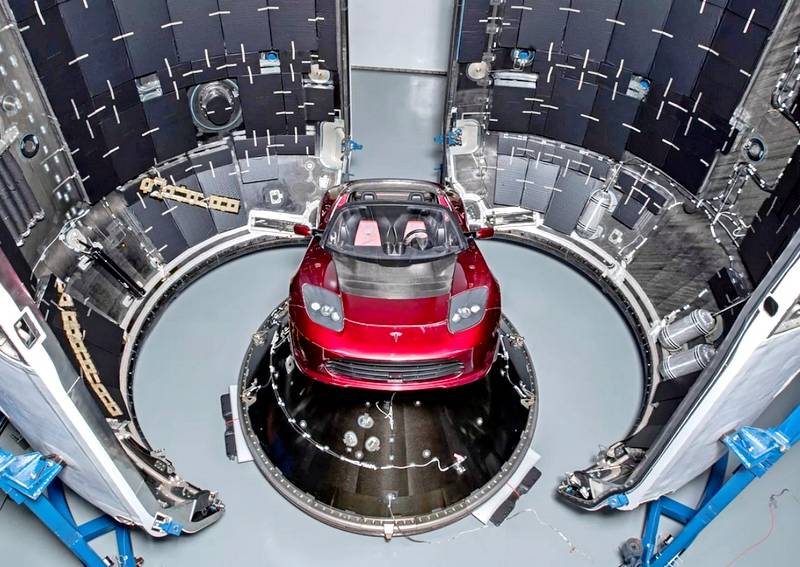 As a payload on Mars will go sports car Tesla Roadster. At the wheel of which will be a mannequin, in the proprietary spacesuit SpaceX. There is a high probability that the car will not be fully equipped, the battery and engine are removed from it.
Elon Musk is very worried that the rocket does not explode during launch or burns out in the atmosphere. It seemed to him not interesting and boring to send payload simulators in the form of concrete blocks. Therefore, he chose a car, this is a really interesting advertising move. Photos can be found directly on the page at the Mask in the social network
Instagram
.
Watch the launch live on SpaceX's page
YouTube
where the broadcast of this event will go.
At the time of launch, the song David Bowie - Space Oddity will play inside the rocket. Everything is thought out in the best traditions of American cinema and advertising. How it all ends, we will know soon.
Photos used: http://ren.tv