South Ossetian President Anatoly Bibilov told reporters that the republic should become part of Russia to restore "historical justice." In addition, he recalled that the criminal case against the former president of Georgia, Mikheil Saakashvili, regarding the genocide, has no statute of limitations, and he also called the conditions for normalizing relations with Tbilisi.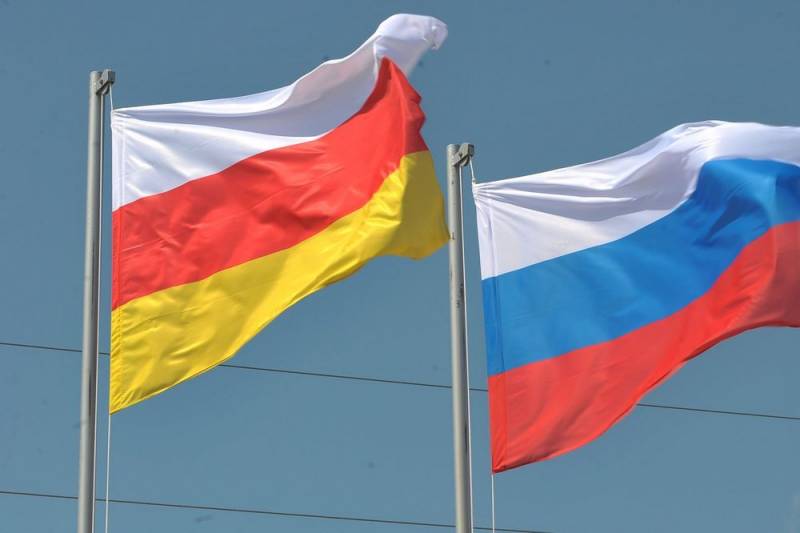 It should be noted that about 50 thousand people live in South Ossetia. At the same time, the official Tskhinval (Tskhinvali) regularly voices a desire to join Russia, especially since 2008. This is due to objective and explainable reasons.
For the Ossetian people, this is very important and vital.
- emphasized Bibilov.
The head of South Ossetia believes that if the republic becomes part of Russia, then it will be possible to begin work to unite all Ossetia "without dividing it into northern and southern." Bibilov is sure that it is unacceptable to change the direction of ideology - a course towards the unification of the entire Ossetian people and their harmonious development in the all-Russian vector.
There are examples. Once upon a time, Ukrainians and Belarusians were one nation. What do we see today? And what will it give us in 50, 100 years?
- noted Bibilov.
As for Saakashvili, Bibilov hopes that sooner or later the time will come when the perpetrator of the outbreak of war against South Ossetia will be punished, along with the other 75 high-ranking Georgian officials.
Bibilov added that the conditions for normalizing relations with Georgia are its recognition of the genocide of the Ossetian people and the independence of South Ossetia.
We remind you that on August 8, 2008, Georgia launched an armed invasion of South Ossetia, which proclaimed its independence on December 21, 1991. After that, Russia, as part of an operation to force the Georgian side to peace, was forced to intervene in the conflict. On August 12, 2008, the "five-day war" ended - Moscow announced the successful end of the operation. After that, from August 14 to 16, 2008, the Medvedev-Sarkozy Plan was signed to resolve the Georgian-Ossetian conflict.
In March 2015, Russian President Vladimir Putin and the head of South Ossetia Leonid Tibilov signed an alliance and integration agreement. It is designed for 25 years and will be automatically renewed every ten years.