The North American Aerospace Defense Command (NORAD) reports that on August 1, 2019, two Russian military aircraft were detected in the Alaskan air defense zone. They were identified as long-range anti-submarine (DPS) Tu-142 (according to NATO codification: "Bear-F" - "Bear-F").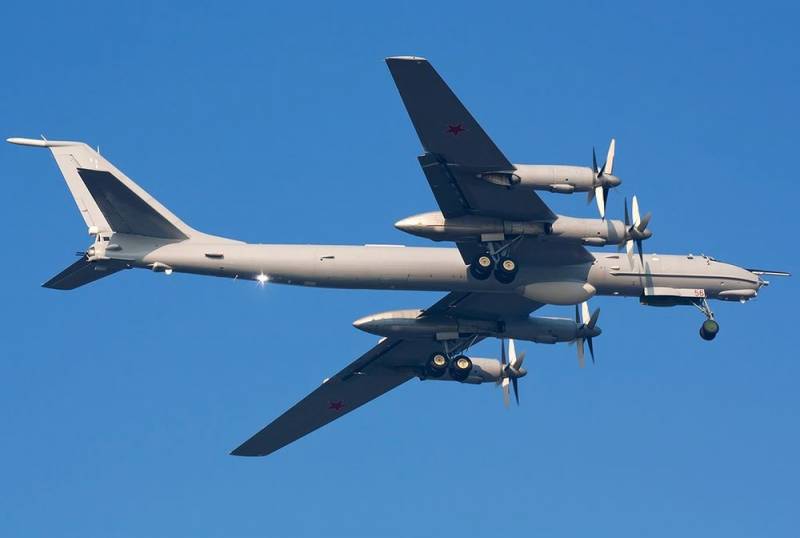 It should be noted that the Tu-142 are designed to detect and destroy enemy submarines in patrol areas. However, the Russian Navy is currently actively using them for visual and radio reconnaissance in the ocean, which cannot but cause concern in Washington. Therefore, NORAD's concern is understandable given the following.
So, on August 6, 2019, the Russian Ministry of Defense confirmed that two Tu-142 naval aviation of the Pacific Fleet (Pacific Fleet) of the Navy did indeed perform a scheduled flight in airspace over the neutral waters of the Pacific Ocean. The aircraft carried out a 13-hour non-stop flight along the northern coast of the Aleutian Islands and the western coast of Alaska and Canada. At the same time, Il-78 refueling aircraft of the Russian Long-Range Aviation Air Force carried out their refueling in the air.
In addition, the Tu-142 pair was escorted by a group of two high-altitude fighter-interceptors MiG-31BM (NATO codification: "Foxhound" - "Fox Hound") of the Pacific Fleet naval aviation. The MiG-31BM took off from the Yelizovo airfield in Kamchatka, then met the Tu-142 and provided them with cover from any possible actions of the "partners".
In fact, Russian aviation conducted a demonstration operation right in front of astonished Americans. Moreover, all actions were carried out in strict accordance with international airspace use regulations.