Libyan National Army Field Marshal Khalifa Haftar (LNA) continues to launch successful strikes at military facilities of the Libyan National Accord Government (PNS).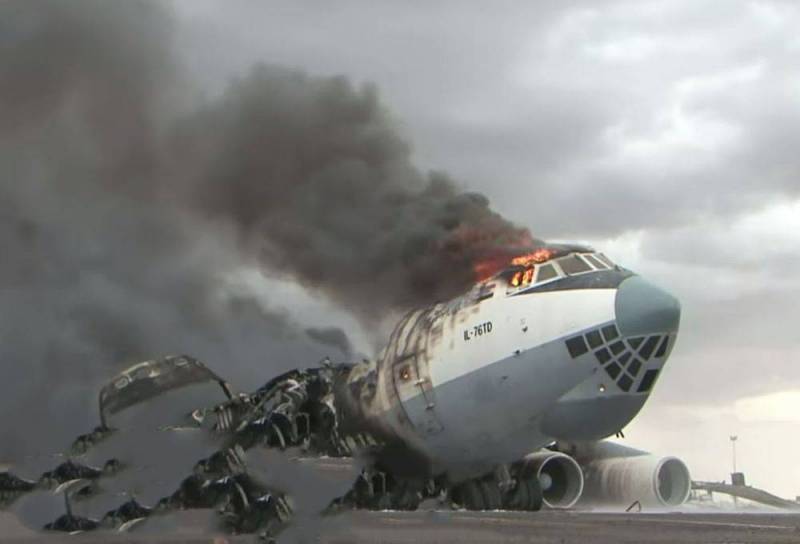 On a page on Twitter, a military analyst from Malta, Babak Tagway, citing sources in the LNA, reported that a Turkish Il-76 aircraft with a cargo of weapons for PNS units was destroyed as a result of the Haftar forces strike at the military airfield of the government of national consent.
Destruction of the aircraft can be considered as Haftar's revenge for two cargo aircraft with weapons from the United Arab Emirates, which PNS destroyed at the Al-Joufra airfield, controlled by the LNA.
Currently, none of the parties to the protracted Libyan conflict has sufficient forces for a decisive victory over the enemy.
Recall that the civil war in Libya was initiated by the United States in 2011. Western-backed rebels overthrew and killed Muammar Gaddafi, who ruled the country, after which a confrontation began between LNA Marshal Khalifa Haftar and the PNS led by Faiz Saraj.
This situation is quite comfortable for Washington, which, recognizing the PNS as the legitimate government of Libya, nevertheless, maintains contacts with the LNA.