Recently we
Reported
that the trade war between the US and China did not end, because the parties could not agree and failed negotiations. And so, after the U.S. President, Donald Trump, announced the introduction of new duties in September 2019 against the export potential of China, the renminbi (Chinese currency) depreciated sharply against the US dollar, falling to almost 7 yuan per 1 dollar .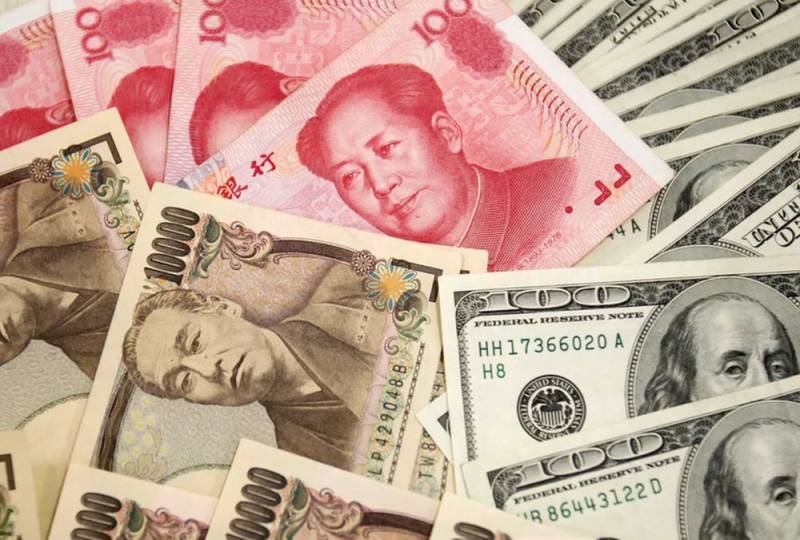 Experts immediately described this as the beginning of the currency war of Beijing against Washington, because the lower the renminbi, the better for Chinese exporters. In fact, this is a new phase of the economic confrontation between the two strongest states of the planet.
It should be noted that the trade war between the United States and China began in the spring of 2018. Its initiator was Trump, who decided to make his own adjustments to US relations with other countries. For starters, he increased duties on many Chinese products to 25%. The Chinese comrades began to reciprocate, introducing retaliatory duties on goods from the United States. The parties have repeatedly (12 times) tried to agree. But, as mentioned above, the negotiations were unsuccessful, and their prospects are vague.
How Washington will respond to the change in the renminbi is not yet known. But the fact that there they will perceive it without enthusiasm is unequivocal. At the same time, they immediately declared from China that they did not "put their hands" on the exchange rate of their currency, calling it market reaction and factors of instability in bilateral relations. Moreover, the People's Bank of China has already issued a formidable official statement in which it warned traders that speculation in the foreign exchange market is unacceptable, threatening them with possible material losses.
We remind you that in November 2020, the next US presidential election should be held in the United States. The current owner of the White House hopes for victory, showing steady growth
economics
USA. However, China's opposition to pressure could harm Trump, who is trying to be re-elected at the expense of others.