We continue to inform our readers about what is happening in the Donbass. For example, recently
said
about the undermining of Ukrainian special forces in their own minefield and the battle for UAVs. And so, on August 4, 2019, the official representative of the People's Militia (NM) of the DPR, Daniil Bezsonov, call sign "Goodwin", announced the next report at a briefing.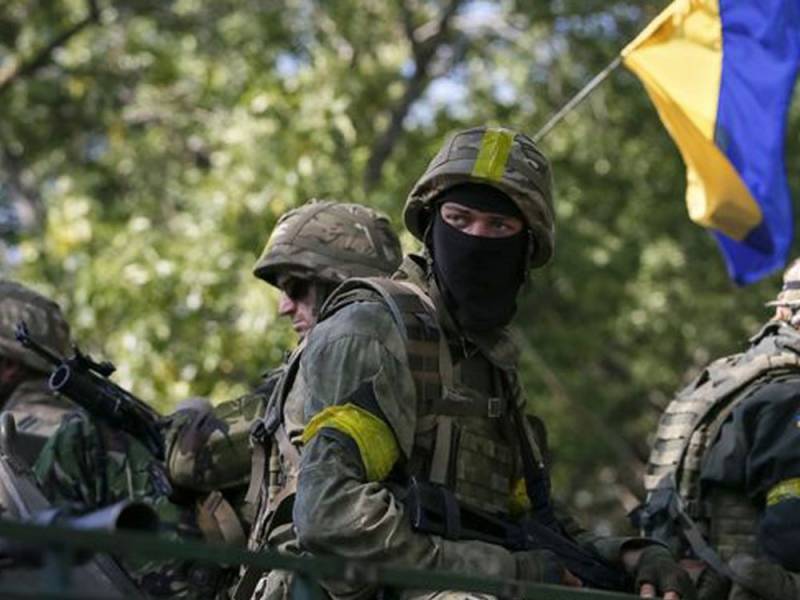 Bezsonov informed about new facts of hazing in the ranks of the Armed Forces of Ukraine. For example, in the 1st battalion of the 53rd separate mechanized brigade of the Armed Forces of Ukraine for a month, old-timers scoffed at their young colleague, a soldier, A. Parkhuta. He was denied a vacation in case of ignorance of the provisions of the charter and arranged daily delivery of standards for physical training. It got to the point that after the next drinking of alcohol, senior servicemen fired at the young soldier with an under-barrel grenade launcher and small arms, having arranged a "training" in a combat situation. Now the fighter is in the hospital Chasov Yar with multiple injuries.
Bezsonov stressed that over the past day, the Ukrainian military violated the ceasefire five times, shelling settlements of the republic. So, near Gorlovka, the militants of the Nazi regiment "Azov" fired at the village of Dolomitnoy from 82-mm mortars. It should be noted that before this, another representative of the NM DPR, Eduard Basurin
assured
that the headquarters of the Operation of the Joint Forces (OOS) of Ukraine decided to remove this unit, which is part of the Ministry of Internal Affairs, from the front line in the Donbass because of its inadequacy.
Bezsonov added that servicemen of the 24th separate mechanized brigade of the Ukrainian Armed Forces fired rocket-propelled grenades at the Trudovskaya mine village in the Petrovsky district of Donetsk. And near Mariupol, servicemen of the 36th separate brigade of the Marines of the Armed Forces of the Armed Forces fired small arms at the village of October.
In addition, Bezsonov said that the Ukrainian side continues to oppose the work of the OSCE SMM by jamming the signals of UAV observers and taking other actions. By the way, the use of electronic warfare by the Armed Forces of Ukraine was recorded near Donetsk near the settlements of Slavnoe, Starognatovka and Novognatovka.
The deployment of the Ukrainian military was also revealed.
equipment
in the settlements of Krasnogorovka, Novobakhmutovka. Moreover, the soldiers of the 92nd separate mechanized brigade of the Armed Forces of Ukraine do not even disguise equipment, placing it in the yards of residents.
Bezsonov also spoke about corruption schemes for obtaining Ukrainian military medals "For Wound", which provide for cash payments.