Almost thirty years have passed since the reunification of Germany, and the differences in views that have formed over the years of the existence of the FRG and the GDR still separate the Germans.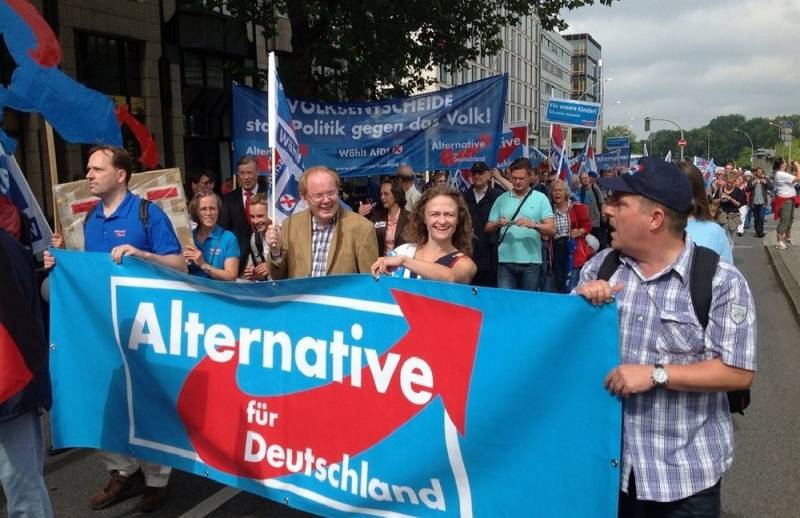 This difference is especially pronounced in
political
preferences of the inhabitants of West and East Germany.
German media, citing the results of a survey by the public opinion institute Emnid, report that the Alternative for Germany party is ahead of all competitors and has become the strongest party in Saxony and Brandenburg on the eve of the parliamentary elections.
So, in these lands, AdG leads the top three with 23% of the vote, followed by the CDU, and the left with 14% closes it.
In West Germany, the situation was completely different: AdG was in fourth place, passing ahead of the CDU, the Greens and the SPD.
Recall that the "Alternative for Germany" expresses the interests of that part of the Germans who advocate the lifting of sanctions against Russia and believe that Crimea is historically a part of it, and the referendum itself was held in compliance with all the norms and procedures.
Also, in the AdG program, with which they go to the European Parliament elections, there is a clause providing for Germany to withdraw from the European Union in case the existing EU system is not reformed.