We continue to inform our readers about events in the Donbass. This time, a spokesman for the military situation was reported by the official representative of the People's Police (NM) of the DPR Daniil Bezsonov, call sign "Goodwin."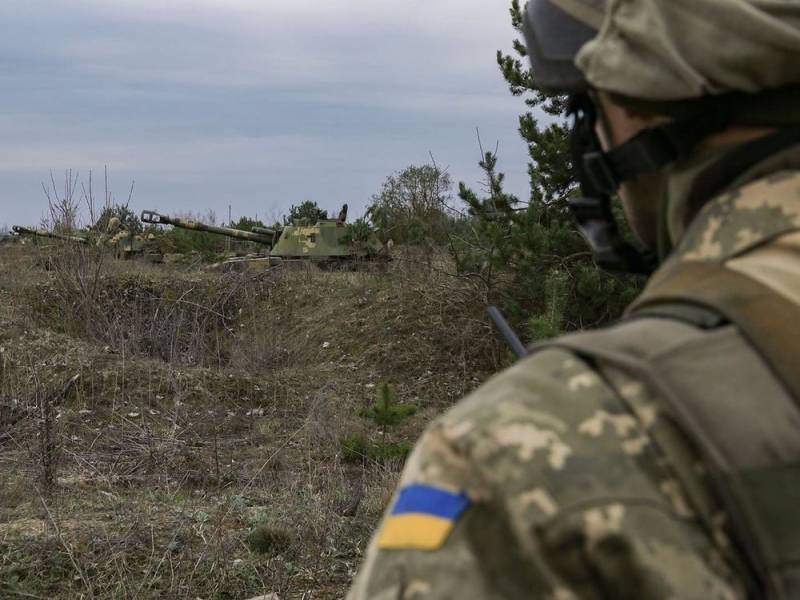 According to Bezsonov, the Armed Forces of Ukraine and other armed groups of the Ukrainian authorities do not adhere to ceasefire agreements. They continue to shell populated areas of the DPR with grenade launchers, mortars, heavy machine guns and various small arms.
For example, in the Gorlovka sector, servicemen of the 53rd separate mechanized brigade (OMBR, military unit A0536) of the Ukrainian Armed Forces fired on the village of the Gagarin mine. In the Mariupol direction, servicemen of the 35th Separate Marine Corps Brigade (OBRMP, military unit A0216) of the Ukrainian Armed Forces fired on the settlement of Petrovskoye. The total number of violations per day is five.
It is clarified that on August 3, 2019, at 11.50, the Ukrainian military tried to strike at the positions of the NM DPR in the Mariupol direction in the vicinity of the village of October with the help of UAVs. However, the UAV was detected on time and fire was opened on it. At the same time, servicemen of the 36th Separate Marine Corps Brigade (OBRMP, military unit A2802) of the Armed Forces opened fire on the positions of the DPR NM to withdraw the aforementioned UAV from the affected area. They did not succeed, the UAV was shot down and fell in the "gray zone".
In addition, details of the detonation on the night of August 1 to 2, 2019 on the mines of the Ukrainian DRG from the 8th Special Forces Special Forces Regiment in the area of ​​responsibility of the 56th separate motorized infantry brigade (OMBBr, military unit A0989) of the Armed Forces of Ukraine, became known Experimental point (western outskirts of Donetsk).
There were six Ukrainian servicemen in this DRG; while trying to get to the positions of the NM DNR, three of them were blown up in a minefield. Then the DRG returned to its original position. According to reports, Sergeant A. A. Berezhnoy died of injuries in the hospital, and Junior Sergeant V. V. Sidelnikov is in critical condition. The third victim, S.V. Peskov, was lucky, he was slightly injured and was already discharged from the hospital. Now in the Experimental area, a commission of the OOS headquarters is working, headed by the chief of the engineering troops. Their goal is to find out all the reasons for what happened, including - to find out if a passage was made in the minefield before the DRG was sent there.