On February 2, 2019, the United States officially suspended its participation in the Treaty on the Elimination of Intermediate-Range and Shorter-Range Missiles (INF Treaty). 6 months later, according to the terms of the INF Treaty, from August 2, 2019, the United States is considered to have withdrawn from this bilateral agreement, therefore, the INF Treaty ceased to exist. And so, the Pentagon spokesman (US Department of Defense) Jonathan Rath Hoffman (Jonathan Rath Hoffman) told the public that the US is developing "non-nuclear" ballistic and cruise missiles ground-based.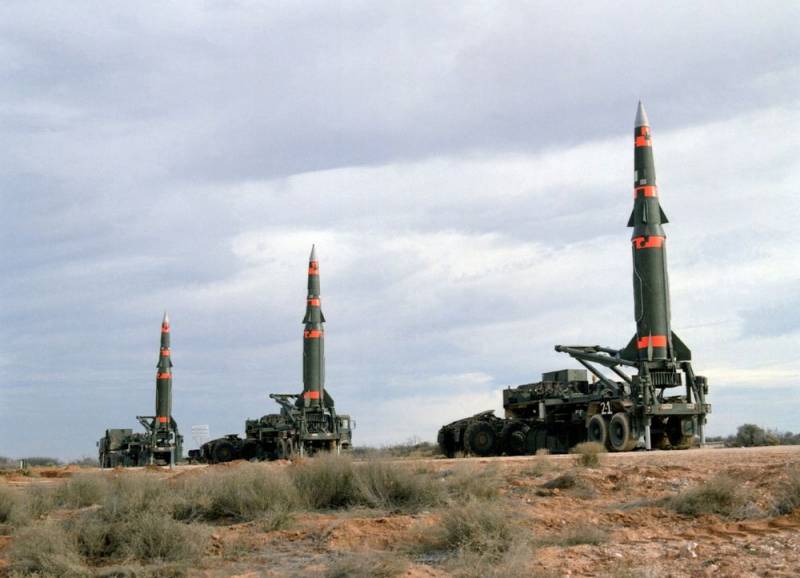 It should be noted that the "non-nuclear" media is very arbitrary, because it is determined only by the presence of the necessary ammunition. Therefore, the word "non-nuclear" can be seen as another Washington trick to mislead the international community.
Hoffman said that the United States began work on several projects back in 2017. At the same time, he referred to the fact that this was done, allegedly due to the fact that Russia violated the INF Treaty.
Hoffman added that Washington meticulously fulfilled all the conditions of the INF Treaty, but was forced to take such measures because of Moscow. He stressed that at present all these projects are at an early stage.
Now that we are leaving, the Ministry of Defense (Pentagon - ed.) Will fully engage in the development of these ground-based missiles as a reasonable response to Russia's actions
- said Hoffman.
In fact, he confirmed that the United States was preparing to exit the INF Treaty in advance. So, not in vain the Ministry of Defense of Russia, back in February 2019,
has shown
to the public exactly where the Americans produce banned rockets.
We remind you that the INF Treaty was signed by the United States and the USSR in 1987, the document prohibited the production, storage and use of ground-based ballistic and cruise missiles of medium (1000-5500 km) and shorter (500-1000 km) range. At the same time, in the last decade, Moscow and Washington have been actively accusing each other of violating the INF Treaty.