Recently we
Reported
As a member of the Republican Party, Kentucky Senator Randal Howard (Rand) Paul, foiled the adoption of a bill to impose sanctions (restrictions) on the Nord Stream 2 gas pipeline. And it's reported from Washington that the Democratic senator, Chris Van Hollen (Christopher "Chri" Van Hollen Jr.) and his colleague, Republican Marco Rubio (Marco Antonio Rubio), proposed another anti-Russian initiative.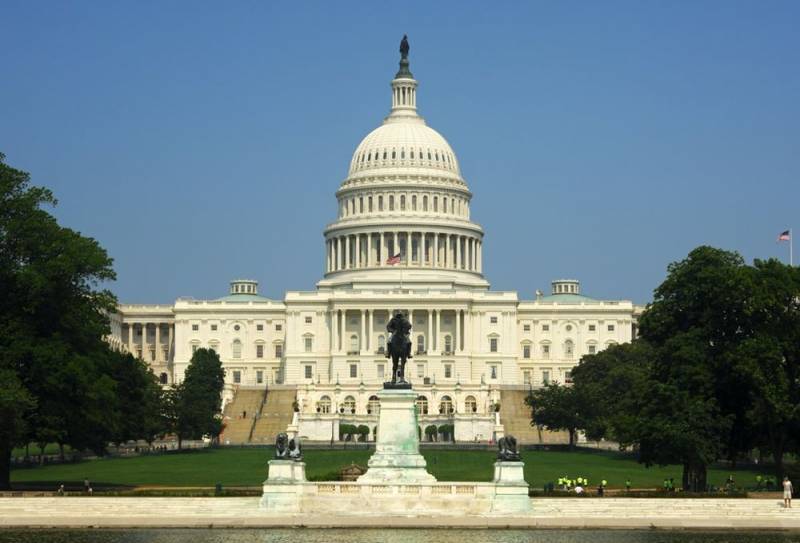 They want to amend the draft defense budget for 2020 (starting on October 1, 2019). They talk about the imposition of sanctions on the public debt of Russia. The bill has already been published on Senator Rubio's personal website and sent to the Armed Forces Committees of the Senate (upper house of parliament) and the House of Representatives (lower house of parliament) of the US Congress.
It should be noted that the US defense budget, previously adopted by the House of Representatives, already includes an amendment on restrictions (sanctions) in relation to the state debt of Russia. The initiators of the amendment were Democrats from the Democratic Party, Bradley Sherman (Bradley) and Maxine Waters (Maxine Moore Waters). They attributed this to Russia's "interference" in the previous US presidential election.
In the current form, sanctions imply a ban on American legal entities to make purchases of the Russian public debt issued within three months after the adoption of this amendment. In addition, it is envisaged that the director of the US National Security Agency (NSA) should report to Congress whether there was any Russian interference within 30 days after each election (federal level) in the country.
This didn't seem enough to Hollen and Rubio, although they confirm that "the amendment is working in the right direction." Senators want to supplement the US defense budget with different wordings to make it clear to Russia that "the intervention will have quick and serious consequences." Therefore, they insist on inclusion in the budget of clarifications that will allow imposing sanctions on the energy, banking and defense sectors
economics
Of Russia. It is also proposed to introduce personal sanctions against large Russian entrepreneurs and government officials. Otherwise, according to senators, in its current form, the amendment will not be taken seriously due to the small size of the public debt of Russia.
By the way, the state foreign debt of Russia, as of July 1, 2019, is less than $ 54 billion. We recall that recently, US President Donald Trump has called the guilty of tensions between Russia and the United States,
characterizing
these personalities as "clowns".