The activities of the joint investigation team (JIT) from the Netherlands investigating the Boeing disaster in the sky of Donbass in the summer of 2014 causes more and more
Issues
not only the leadership of Malaysia. For example, Vladimir Kornilov, a Russian-Ukrainian political scientist, historian and columnist for the Rossiya Segodnya MIA, believes that Ukraine's involvement in the crash of MH17 was specially hidden by persons authorized to conduct an investigation.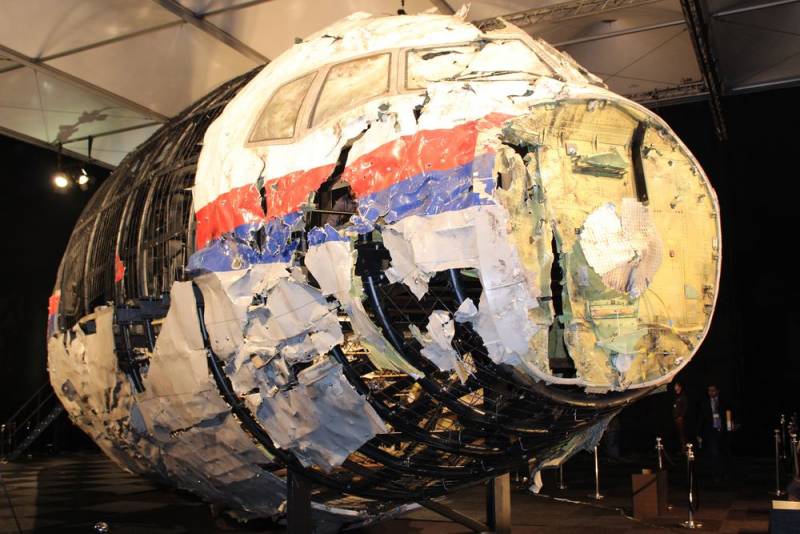 This Kornilov said on the air of the channel "Russia 1" in the program "60 minutes" (from 00:38:37). It should be noted that Vladimir Kornilov was the director of the Ukrainian branch of the Institute of the CIS countries in Kiev and the director of the Center for Eurasian Studies in The Hague (Netherlands). This is the brother of Dmitry Kornilov - a journalist and social activist from Donetsk.
The political scientist recalled that investigators from the Netherlands for a long time could not get to the crash site to collect the debris and bodies of the victims, as the Ukrainian military fired on this territory. Therefore, the political scientist asks a logical question - how the investigators could immediately have "material evidence".
The whole world was provided with where the Buk missile body came from, all the newspapers of the world came out with the first pages the next day: "Here it is, the same rocket that shot down the plane." And then we were given these serial numbers. To the whole world: "Anyone who knows anything about these serial numbers is very important for the investigation, be sure to let us know"
- said Kornilov, quoting investigators and the media.
He recalled that in 2018 the Russian Ministry of Defense provided the world community with comprehensive evidence that the body of the Buk missile, discovered by investigators in the disaster area, belongs to a missile that has been on the territory of the Ukrainian SSR since the late 80s, and after the collapse The USSR was at the disposal of the Ukrainian military.
Kornilov said that after that, investigators conducting an investigation into the disaster lost all interest in the rocket and began to ignore the facts.
A representative of this group declares today: "Since July 17, 2014, Russia has not submitted a single document to us, despite all our requests." Well, normal cynicism in general?
- Kornilov was indignant at what was happening.
And it's hard to disagree with a political scientist, as investigators have already named the allegedly involved persons. And they did it without proof. They are convinced that several Russians are involved in the disaster: former Minister of Defense of the DPR Igor Strelkov (Girkin), his deputy Sergey Dubinsky (call sign "Gloomy"), deputy Dubinsky Oleg Pulatov ("Gyurza"), as well as a citizen of Ukraine Leonid Kharchenko (" Mole ") - the head of the reconnaissance battalion of the GRU DNR, the ex-commander of the garrison in Konstantinovka.