Recently we
informed
that Russia can continue, on certain conditions, the transit of its gas through Ukraine to Europe after the end of the 10-year contract on December 31, 2019. However, it is reported from Ukraine that maximum volumes are being pumped into underground gas storage facilities (UGS) in order to be ready for the worst turn of events.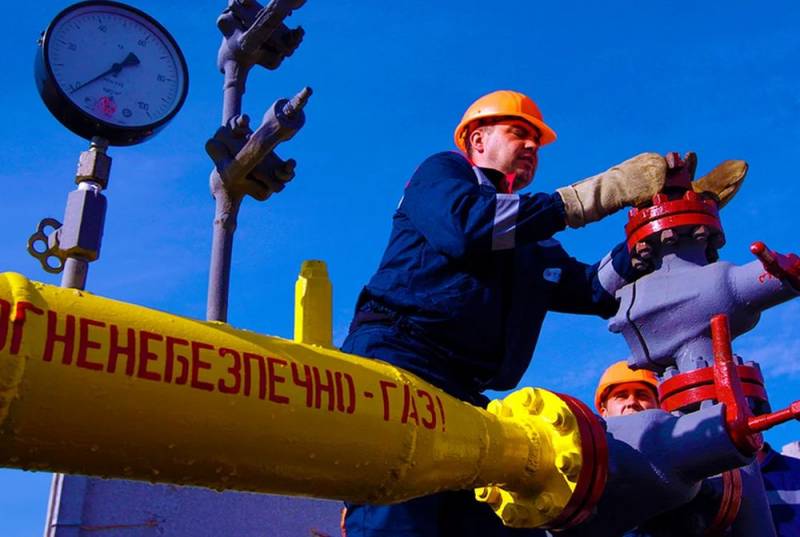 On this, July 29, 2019, in an interview with RBC-Ukraine, said the representative of the President of Ukraine Vladimir Zelensky in the government, Andrey Gerus. By the way, it's not entirely clear why the president has his own representative in the government, if the Zelensky party "Servant of the People" won the early parliamentary elections and all the leading posts in ministries and departments are held by representatives of this political force.
If you are ready for the worst case scenario, then it most likely will not take place.
- Gerus said hopefully.
Gerus said that Ukraine is preparing in such a way as to extend the next heating season (autumn 2019 - spring 2020) without transit. However, he did not specify what relation the transit of Russian gas has to the heating season in the "independent" season, which, since 2015, allegedly uses only "European" gas.
There is interest of European companies in swap transactions, that is, they are now pumping gas into Ukrainian gas storages, they are conditionally selling it and buying it back in a year. Private traders also pump gas into UGS facilities in order to sell it in winter
- added Gerus.
That is, Ukrainian oligarchs buy Russian gas through their companies registered in Europe, and then resell this "European" gas to Ukrainian consumers. But Gerus did not begin to spread this, since the president has his own share in the gas business in Ukraine, under any authority.
I think ... in the near future negotiations with Russia on the issue of transit and gas purchases will be resumed, because we have a decision of the Stockholm arbitration, according to which 5 billion cubic meters. m. gas should be purchased at the price of the hub without any advantages
- said Gerus.
Gerus recalled that Gazprom was ready to resume transit negotiations after the Verkhovna Rada elections and the formation of a new government in Ukraine.