On July 25, 2019, the speaker (chairman) of the Federation Council of Russia, Valentina Matvienko, at a press conference on the results of the work of the upper house of parliament for the past session, stated that people with high incomes should not be discriminated against, therefore they should not be prevented from joining
policies
. That is how she commented on information about Russian senators, deputies and officials who were included in the Forbes magazine's annual ranking of the 100 richest civil servants of Russia (July 9, 2019).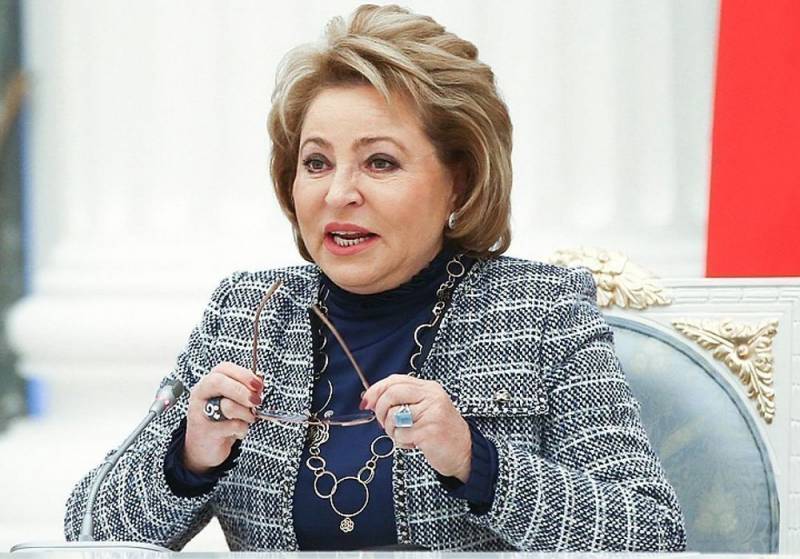 Matvienko believes that the problem of the gigantic incomes of Russian senators, deputies and officials is "exaggerated." She recalled that, for example, only 16 deputies of the State Duma of Russia were included in the rating, which is 4% of the total.
You scale this problem very much and in this way instill in people hatred of rich people, this is wrong, this should not be done.
- said Matvienko.
This is not a mass phenomenon, not a massive seizure of legislative bodies of power by rich people.
- emphasized Matvienko.
If I'm not mistaken, then about 57 wealthy people were found among the regional deputies. Count them (total number - ed.), Thousands of them, this is not a mass phenomenon.
- added Matvienko.
We do not appoint deputies, they are elected by the population.
she specified.
I do not think that they elect them only because they have large incomes. I think that some voters elect such people because they see them as successful people, in the hope that they will be able to make a rich country and citizens in person.
she summed up.
It should be recalled that according to Forbes, in the first place was the deputy of the Legislative Assembly of the Vladimir Region Pavel Antov, vice president of the Vladimir Standard company. In 2018, he earned 9,97 billion rubles. The second place went to the deputy of the Legislative Assembly of the Chelyabinsk region Konstantin Strukov, president of Yuzhuralzoloto, whose income in 2018 amounted to 4,5 billion rubles.
The third place in the rating belongs to the deputy of the Belgorod Regional Duma Sergey Gusev, who owns the Slavyanka confectionery factory. In 2018, he earned 2,84 billion rubles. In fourth place is a member of the Federation Council of Russia, co-owner of one of the largest fishing enterprises of Kamchatka "Okeanrybflot", Valery Ponomarev. In 2018, he earned 2,4 billion rubles. Fifth place was taken by State Duma deputy Grigory Anikeev. In 2018, he earned 2,3 billion rubles. This is exactly what the first five of the mentioned rating looks like.