On Sunday, July 28, 2019, a naval parade dedicated to the Day of the Russian Navy (323rd anniversary of the founding) was held in St. Petersburg. He hosted a parade in which 43 surface ships, 41 aircraft and 4 thousand military personnel took part, the Supreme Commander-in-Chief, Russian President Vladimir Putin.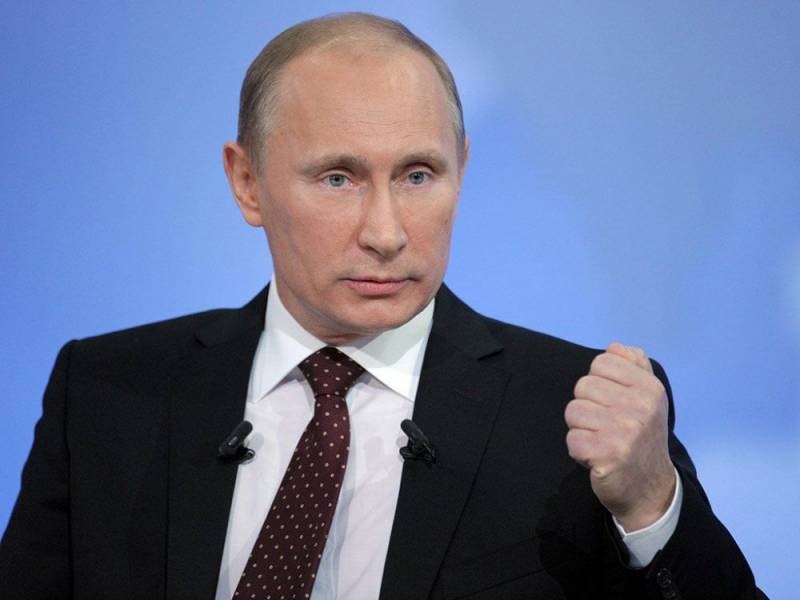 The opening ceremony of the Navy Day was held on board the cruiser Aurora. At the same time, the parade system on the Neva was led by the first Russian battleship Poltava recreated at a historical shipyard.
The head of the Russian state expressed gratitude to the entire personnel of the Navy. He noted solidarity, endurance, a firm marine character, courage, courage, constant zeal, heroic traditions and foundations of Russian sailors. The President emphasized that Russia will always remember the exploits of its sailors.
Homeland always remembered and will remember the exploits of Russian sailors
- Putin said.
The Russian leader said that the talent of naval commanders and shipbuilders brought Russia great maritime fame.
We will not only keep this height, we will move on
- Putin added.
Putin indicated that Russia would build a fleet "for a long historical perspective." It will be a unique fleet for a strong sovereign power.
It must be recalled that Putin arrived in St. Petersburg on July 27, 2019, i.e. on the eve of Navy Day. On Saturday, he sank to the bottom of the Gulf of Finland to the site of the death of the submarine Sch-308 "Salmon" and met with the families of the submariners who died in the Barents Sea.