Ukrainian media reported that the well-known Russian prankers Vovan (Vladimir Kuznetsov) and Lexus (Aleksey Stolyarov) carried out a telephone rally of the head of the State Police of the Dnipropetrovsk Region, Major General Vitaliy Glukhover. This "law enforcer" became known outside of the "independent" after the patrol police stopped his SUV on September 12, 2018 for violating traffic rules, and he, in response, called the Kord special forces, which detained these patrolmen.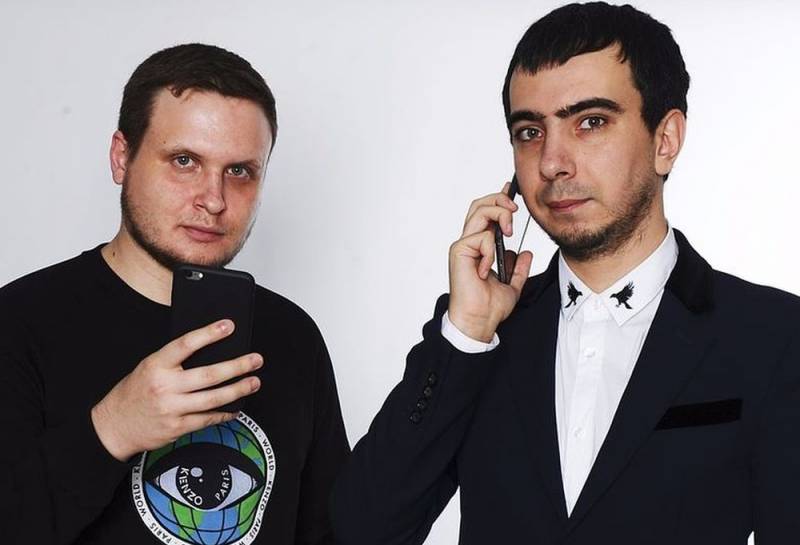 The State Bureau of Investigation (GBR) even managed to report on the start of a "powerful" investigation of the incident.
Investigators of the central apparatus of the State Bureau of Investigation registered criminal proceedings under part 2 of article 365 of the Criminal Code of Ukraine - the excess of power or official authority by an employee of a law enforcement body, accompanied by violence or the threat of violence, the use of weapons or special means. Sanction of the article: in case of proof of guilt, the policeman faces a sentence of imprisonment of 3 to 8 years with deprivation of the right to occupy certain posts for up to 3 years.
- it was said in the message of the GDB.
But many managed to forget about this glaring case. Indeed, in Ukraine daily events take place that do not let the local population get bored and support the international community in good shape. Then the presidential and parliamentary elections began, and all this time the aforementioned patriotic general worked carefree in his post.
And now, "Vovan" got through to the Gluverover. He introduced himself as a journalist and began to question the general about a video posted on the Web in which the Glukhovera calls special forces "to bring the impudent patrols to life". In response, Glukhovera stated that these were all the machinations of "Russian propaganda."
After that, Lexus already called Glukhover, who, on behalf of the President of Ukraine Vladimir Zelensky, began to be interested in the situation in the region. The general began to make excuses and blame the "irresponsible" bloggers. Zelensky, after hearing this, threatened Glukhover with dismissal.