US media report that Kentucky Senator Randal Howard (Rand) Paul, who is known for his libertarian views, has thwarted the adoption of the bill imposing sanctions (restrictions) on the Nord Stream 2 gas pipeline. Rand Paul is the son of another famous American
policy
- Republican - Ronald Ernest (Ron) Paul, who has repeatedly been a representative of the House of Representatives (lower house of parliament) of Congress.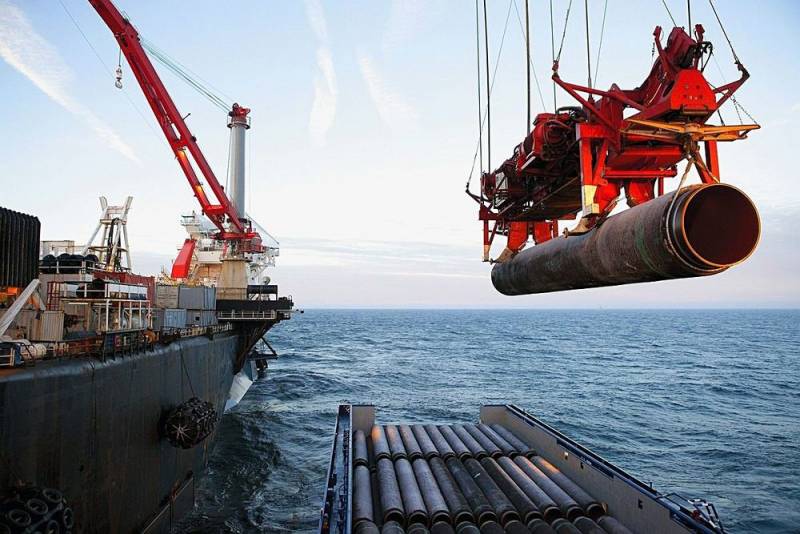 The media claim that Rand Paul postponed the consideration of the bill (already approved by the lower house of parliament), which was supposed to take place in the foreign affairs committee of the Senate (upper house of parliament). The senator's letter to other senators is provided. In it, he notes that if the law is adopted in the form as it is, it will do more harm not to Russia, but to the European allies of the United States, who will not be delighted with this.
The senator clarifies that the laying of the underwater part of the specified gas pipeline is carried out by companies from Switzerland and Italy, and they have a business in the USA. In this regard, according to the senator, first you need to decide on the American strategy in this matter, whether it is true or not, whether it will be effective against Russia, and only then (deliberately) make a decision. After all, legal entities and individuals related to the gas pipeline under construction will fall under sanctions. Therefore, the senator proposes to reject the bill.
This means that ultimately we will vote blindly without a clear idea of ​​who will be sanctioned
- the letter says.
By the way, Rand Paul, according to American media, is quite close to US President Donald Trump. In 2018, he allegedly even sent a letter to the Kremlin from Trump when he visited Russia.