Recently we
Reported
as during the annual NATO exercises Baltops-2019 in the Baltic Sea, which took place from June 9 to 21, 2019, the Russian Su-24 simulated an attack on the "lost" Spanish aircraft carrier "Juan Carlos I". And so, the Chinese publication Sohu informs that during the mentioned exercises, Russia scared NATO and the allies of this bloc well with its supersonic strategic bombers, missile carriers Tu-160.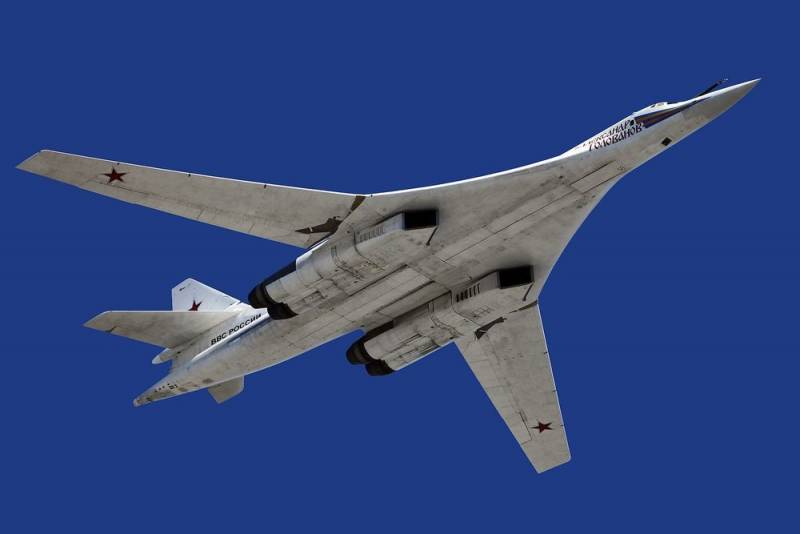 According to the Chinese comrades, Moscow showed the "peace-loving" Alliance that it would "get away with provocations" carried out along the borders of Russia.
The appearance of the most powerful Russian Tu-160 bombers seriously scared NATO countries
- says Sohu.
These unexpected actions by Russia became a kind of slap for NATO countries
- emphasize in Sohu.
After that, the Chinese comrades with undisguised admiration give the characteristics of the Russian Tu-160, clarifying that the Alliance could not oppose them, but only recorded their presence and watched the movements. At the same time, reporting that it was a question of two Tu-160s, for interception of which the Danish Air Force F-16 fighters, the Finnish Air Force F-18 and the Swedish Air Force JAS39 Gripen were raised. However, the Russian Tu-160 "did not pay attention" to the fact that they were surrounded, and calmly continued their flight.
It should be clarified that on July 15, 2019, the Russian Ministry of Defense
reported
The public that two Russian strategic missile carriers Tu-160 made a planned 7-hour flight over the neutral (international) waters of the Baltic Sea. During this flight, Russian "strategists" were indeed accompanied by fighters of the above European "partners". Unfortunately, we were not able to find out how this relates to the NATO exercises Baltops-2019 and whether the Chinese comrades confuse these two events with a difference of a month.