On July 26, 2019, President of Belarus Alexander Lukashenko met in Minsk with Latvian Foreign Minister Edgars Rinkevics. At the same time, the Belarusian leader said that his country would never, at any cost, break off relations with fraternal Russia.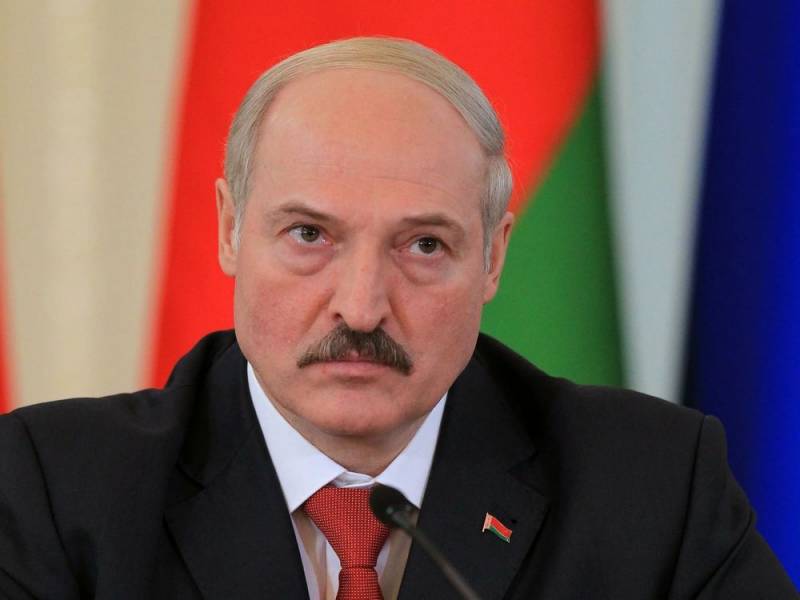 This is a three-day visit, and Rinkevich, for eight years in office, is not the first time he has met with Lukashenko. The words of the President of Belarus leads
BelTA
.
We want good relations with Western Europe, with Europe in general, the European Union, and the USA. I am like a person who in
policy
many years, I understand this, and I understand what the EU and America mean, but we will never, for any money, begin to break off our relations with fraternal Russia
- said Lukashenko.
This is our Russia, these are our people who respect us, and where the rating of the President of Belarus in multinational Russia is over 60%. Why should we look askance at this country, which always gave us a shoulder in difficult times, but this does not mean that we can compromise the West, the East, the People's Republic of China, with which we have good relations and common interests, with our fundamental interests . This will never happen, and you see it. I tell you this publicly and frankly. I want you to understand our policy
- specified Lukashenko.
I want you to learn and not to listen to various arguments that we are back and forth, dependent on someone. The world is interdependent: you depend on someone, we depend on someone, someone depends on us, so I can say about Latvia, Lithuania, Estonia. We are small states, although there are no small states, because all nations are equal, both small and numerous. We also proceed from that. The state cannot dominate the area or the population huge over someone, I don't perceive it at all
- added Lukashenko.
The Baltic states, including Latvia, always advocate for this. You can be sure that you have a relationship with a sovereign independent state. So, I think it will always be, at least as long as I am the President, that's for sure
- Lukashenko emphasized the essence of independence of Belarus.
After that, Lukashenko thanked the Latvian leadership for the invitation to visit the country and promised that he would do it. He wished the people of this country well and recalled that Belarus is always happy to see representatives of Latvia.