The prototype of the Starship American lunar rocket finally successfully passed its first flight tests. Starhopper, as planned, climbed to a height of 20 meters and, after completing a side maneuver, gently landed on the site.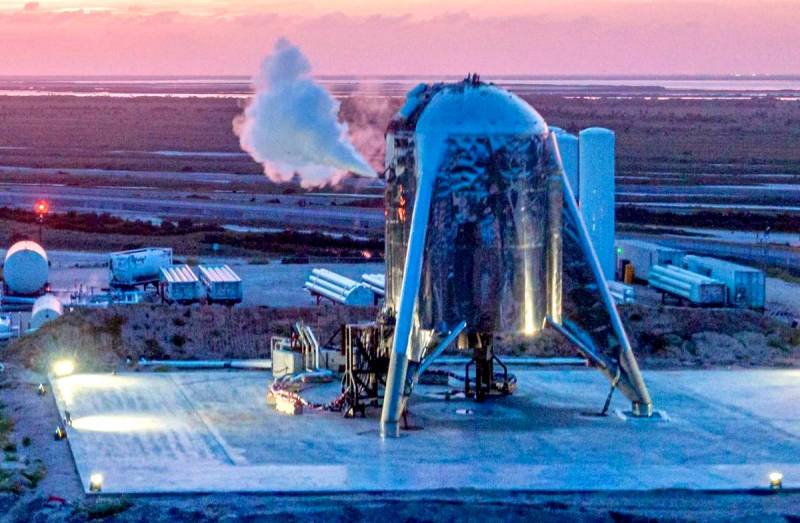 Recall that the device managed to "take the height" from the third attempt. The first tests of the ship, secured by chains, ended in large-scale
fire
due to methane leakage. After 10 days, the company made a second attempt at an already free jump, during which again a "minor
fire
"At the top of the rocket. And finally, the "Starship" concept managed to get rid of the "fire curse" and successfully completed its first short flight.
Immediately after the tests, the head of SpaceX Corporation, Elon Musk, said that the next stage of testing would be carried out within a week or two, in which the prototype of the lunar rocket would rise to a height of 200 meters. The very first launch of a promising ship into orbit is planned for 2021.
It is worth noting that a prototype called Starhopper is a smaller version of Starship. During testing, the device was equipped with only one Raptor engine instead of six, which will receive a "full version". Recent tests made it possible to verify the operation of the unit during the maneuvering process and its throttling, which amounted to no more than 50%.