Recently we
Reported
that the office of President of Ukraine Volodymyr Zelensky sent a letter to the government asking him to submit a letter of resignation to the head of the Kiev city state administration Vitali Klitschko. The former boxer and Kiev mayor is known in Ukraine for his verbal "masterpieces" and "
economic
»Projects.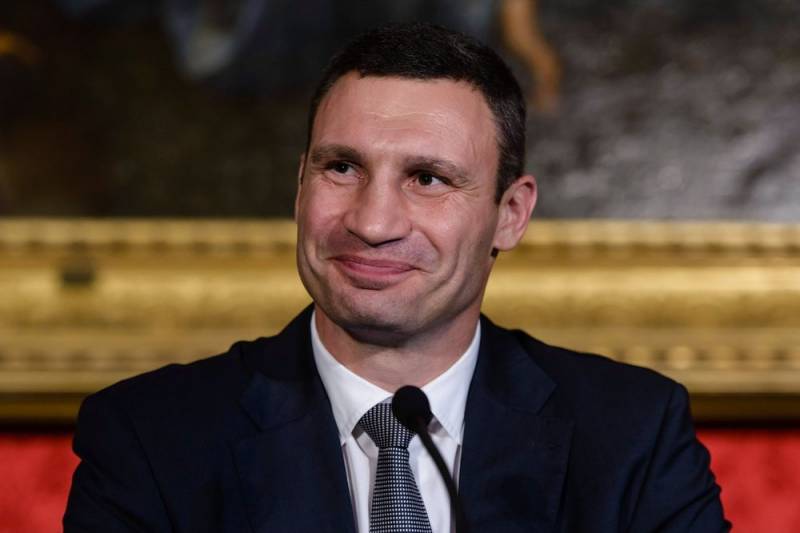 On Ukrainian television, Klitschko tried to explain the cracks that "suddenly" appeared on the newly built in Kiev, "in Swiss
Technology
", A glass bridge. Klitschko actively tried to prove to the presenter that no violations were made during the construction of the bridge, however, he was again confused in the stream of his thoughts.
Another unpleasant situation happened with Klitschko at the moment when he tried to pronounce the name of the Kiev Institute of Forensic Examinations, calling the institution a witness to compliance with the standards during the construction of the mentioned bridge.
Klitschko literally fell into a stupor, trying to say the word "judicial" in Ukrainian ("ship"). However, "an expert in Ukrainian literature, the best mayor and patriot," could not do it. Until the host came to his aid, who before that was silently shocked, watching the painful thought process.
It should be noted that Klitschko has been "happy" with his "erudition" for the whole five-year period. And if he had not been suspected of corruption, then one could just laugh and forget about it. One can only guess who will become the next mayor of Kiev after the next presidential and early parliamentary elections.