SpaceX's upcoming Starship seems to be haunted by some kind of "fire curse". Talks about the tests of 10 days ago, during which there was extensive ignition, did not have time to subside, as the apparatus again failed.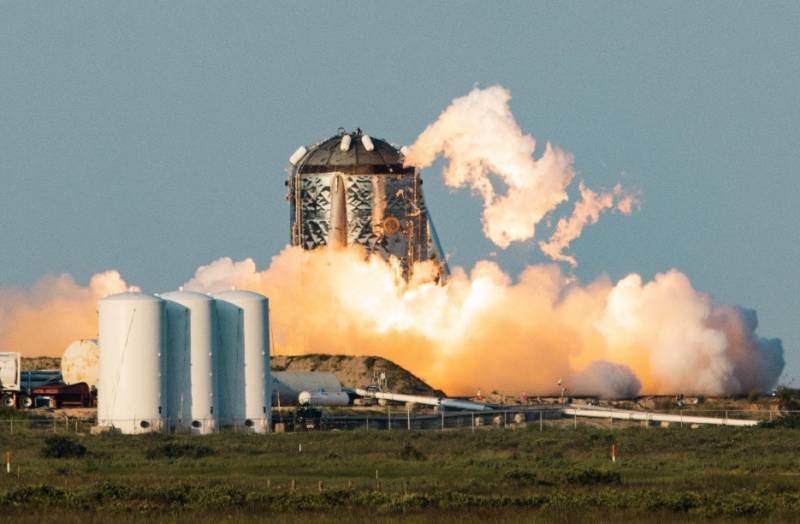 This time, Starhopper had to make a free jump. However, during yesterday's engine start, another fire occurred in the upper part of the prototype. True, this time, it was not so large-scale, as the automation instantly worked, which stopped the operation of the units. As a result, it was decided to postpone the tests, at least for a day.
Fortunately, Starhopper itself did not receive any damage. In turn, company representatives said that such pads are a common thing when it comes to the early stages of system verification.
Recall that during previous tests, the device had to rise to a height of 20 meters and perform side maneuvers. However, during the second launch, an extensive
Ignition
, which, as it turned out later, was associated with a methane leak.
In the upcoming tests, the ship also has to make a lift and lateral movements. To implement the latter, maneuverable engines were installed on the prototype, presumably those already used on Falcon 9 accelerators.