On July 21, 2019, Ukraine hosts early parliamentary elections to the Verkhovna Rada. Already at 12:00 the first data (unofficial) of the results of polls (exit polls) of voters leaving polling stations appeared. The official results of the national exit polls will be published between 18:00 and 22:00 by various sociological structures and the media.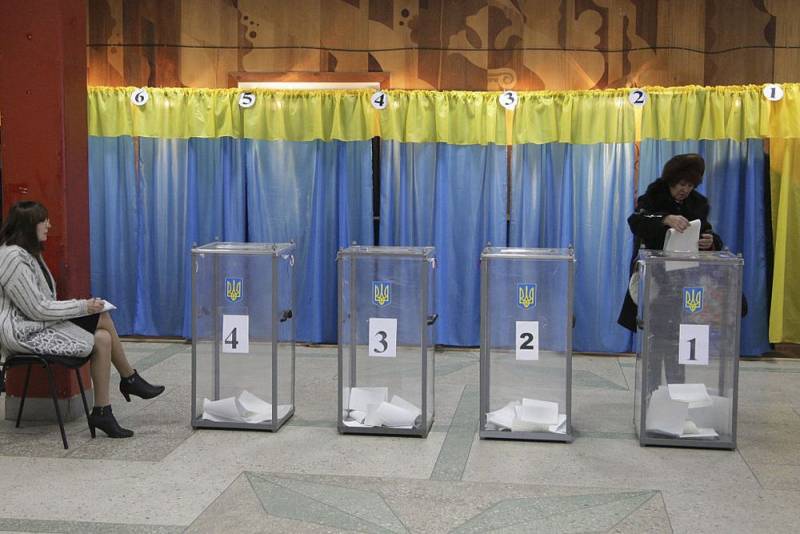 So, according to preliminary data, the party "Servant of the People", associated with the current "father of the nation" Vladimir Zelensky, is gaining 37.20%. In second place is the Opposition Platform - For Life (Medvedchuk, Boyko, Rabinovich) - 17.56%.
In third place is the Fatherland Party (Tymoshenko) with a score of 5,88%. On the fourth - the party of the former "guarantor" Petro Poroshenko "European Solidarity" - 5,52%.
Outsiders are: Opposition Bloc (Muraev, Vilkul) - 3,38%, Strength and Honor (Smeshko) - 3.21% and Golos (Vakarchuk) - 2.59% and other parties with even fewer votes. It should be noted that the election threshold for parties is 5%.
According to the official report of the CEC of Ukraine, the turnout, as of 12:00, amounted to only 13,61%. Therefore, you need to wait for the results of the exit polls announced in the evening.
So, the Democratic Initiatives Fund, KIIS and the Razumkov Center, jointly announce the preliminary results of exit polls only at 19:45 at a press conference in the news agency Ukrinform. In this case, the results will be as of 18:00. Updated (updated) data will be presented at a press conference at 22:00 (as of 20:00).
Kantar TNS and Info Sapiens will conduct an exit floor commissioned by the 1 + 1 channel. Its results will be published live on this channel at 20:00.
Socis and the Committee of Voters of Ukraine will hold their exit polls. The results will be published after the voting at 20:00.
The Austrian Institute for Social Research (SORA), together with the Ukrainian Social Monitoring Center, will conduct their own exit polls commissioned by the 112 Ukraine channel. The results will be published live on the channel, but the exact time is not specified.
So we will follow the development of events with undisguised interest.