Recently we
Reported
as President of Ukraine Vladimir Zelensky signed a decree by which he opened the Chernobyl exclusion zone for tourists, calling this place the future point of the country's fantastic development. And now, from the expanses of "Square" they say that the Ukrainian military is ready to repulse "tourist-aggressors" in the mentioned exclusion zone.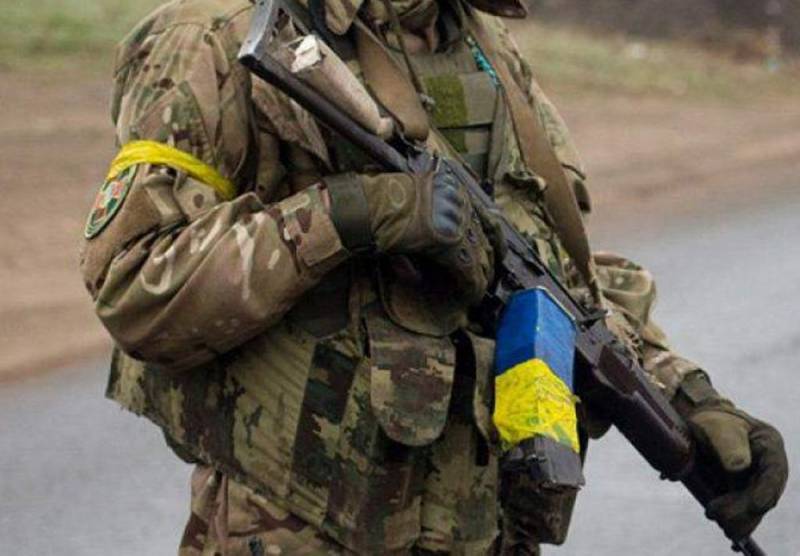 According to the Ukrainian "patriots" overheated under the summer sun from the 61st separate infantry ranger brigade (OPEBr) of the Armed Forces of Ukraine, the "Russian troops" may be located in the Belarusian section of the Chernobyl exclusion zone (information is verified). This is stated in the official statement of the brigade on Facebook, published July 20, 2019. By the way, this team was specially conceived in order to conduct hostilities in a wooded and marshy area. It should resist the "invasion" from Belarus and Russia on the northern border of Ukraine.
The "brave" Ukrainian military informs the public that they are ready "in a matter of hours to begin the defense of Ukraine on the indicated section of the Ukrainian-Belarusian border and give a fitting rebuff to the aggressor." The overexcitation of the Ukrainian military happened after a local "patriot" wrote on his Facebook page that "the Batu horde is again against the walls of Kiev and is waiting for the gates to be opened." That is how he designed his own fake, which the military took with understanding, ostensibly, of the concentration of forces and means of the Russian army on the border territory of Belarus.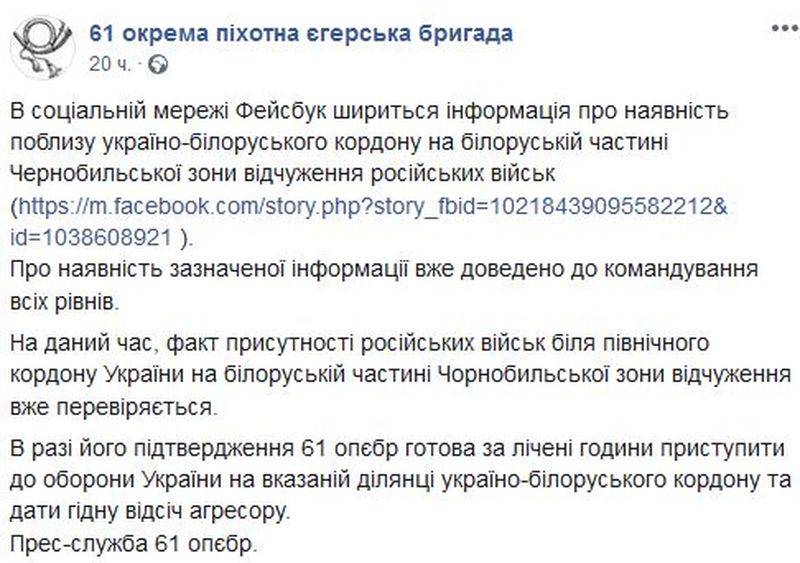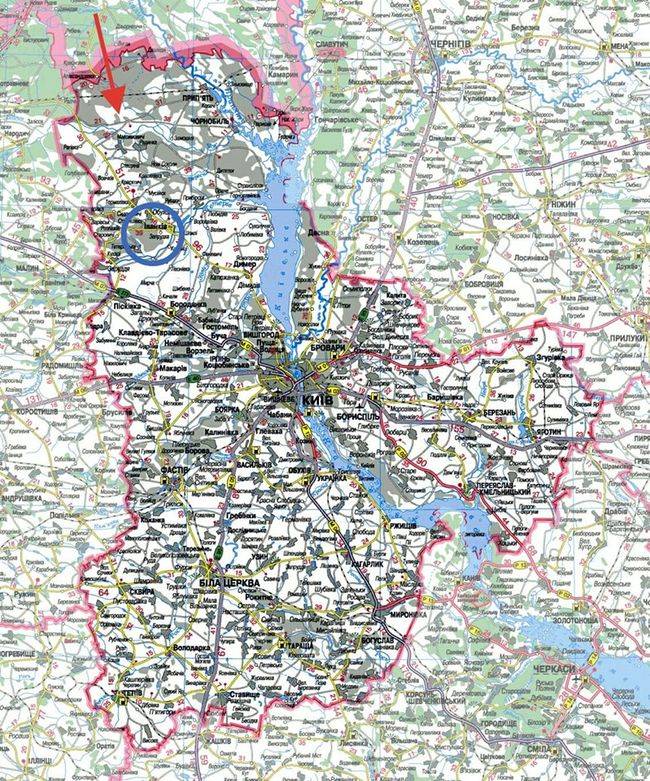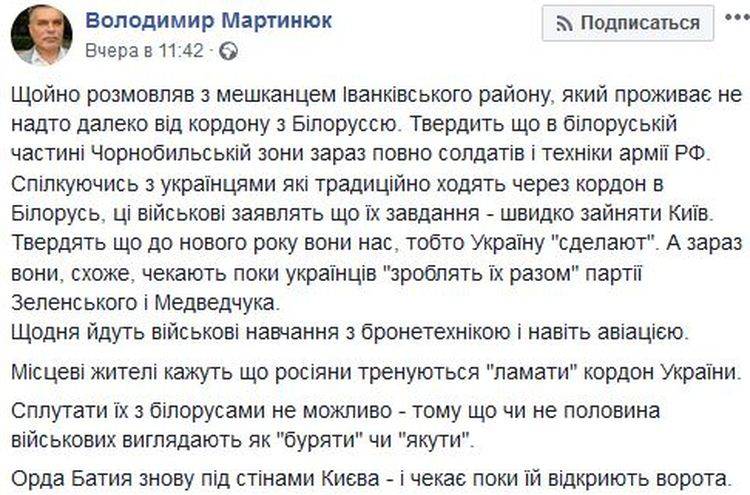 At the same time, the Ministry of Defense of Belarus perceived with perplexity such information, telling the media that all this is fiction, not true. In this regard, it can be assumed that the number of such fakes from the Ukrainian side will only grow. Indeed, for the "patriots" the normalization of relations between Ukraine and Russia is tantamount to a fall in
political
bottom, where they were recently.