Former Minister of Defense of Germany Ursula von der Leyen, which a number of German
politicians
accused of the collapse of the Bundeswehr, becoming head of the European Commission, trying to be very careful in expressions.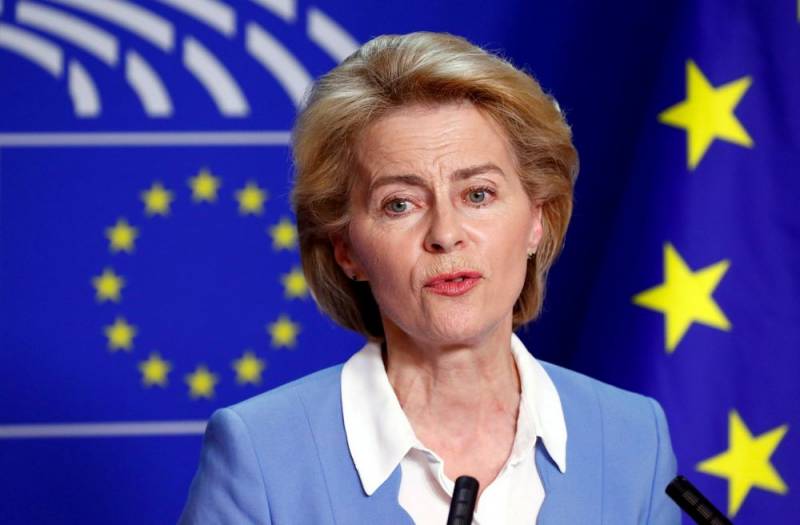 During an interview with the Italian newspaper La Repubblica, she made a statement that the EU should communicate with Russia from a position of strength and support sanctions, but at the same time continue the dialogue.
According to the head of the European Commission, the EU is witnessing a hostile attitude on the part of Russia: from violating international laws, such as the annexation of Crimea, to trying to divide Europe as much as possible.
Despite the low opinion of von der Leyen as the Minister of Defense, it should be noted that she acts as an experienced politician: she said a lot without saying anything that can be blamed for.
Taking into account the special relationship between the new head of the European Commission and Angela Merkel, whose creature von der Leyen is, we can assume that she will become a conductor of the German Chancellor's policy in Europe.
Most likely, the outwardly aggressive rhetoric of von der Leyen against Russia will hide a fairly loyal attitude with a tendency to reduce tension in relations and the possible gradual lifting of sanctions by the European Union.