The Ministry of Foreign Affairs of Ukraine is sounding the alarm. The department has already accused separatist Ukrainian newspaper Karpathalia, which is published by the Union of Hungarians of Transcarpathia, sending "sneak" to a specialized organization called SBU. This was written in his Twitter account by the deputy head of the "non-independent" foreign ministry, Yegor Bozhok, who was outraged by the publication of a map of Hungary, with allegedly part of some territories of Ukraine, namely, a decent piece of Transcarpathian region.
On the front page of the newspaper "Karpathalia" under the slogan "Hungarian, get up!" illustrated the belonging to Hungary of several territories of Ukraine. Separatism!
- wrote the frightened God.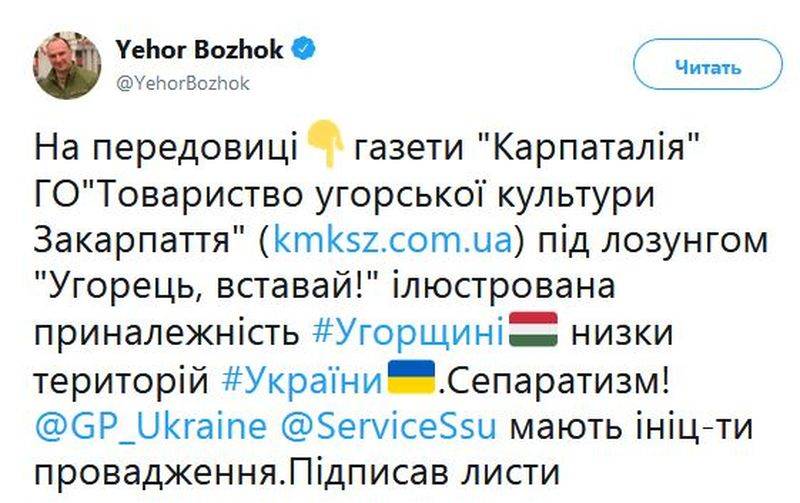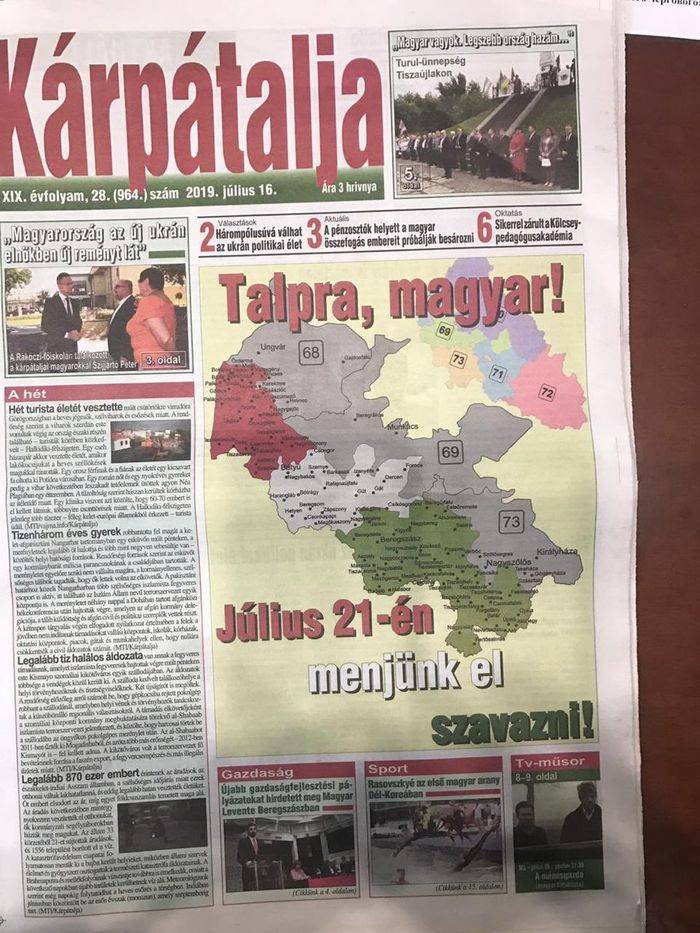 Now the department is waiting for the SBU to institute criminal proceedings (proceedings) because of this illustration. This, incidentally, is a very revealing hysteria.
After all, what is separatism here, it's not at all clear. Since we have before us a map of some areas of Transcarpathia with the predominant Hungarian population. And nothing more. There is not a word about the belonging of Hungary. In addition, they urge people to go to early parliamentary elections, which should be held in Ukraine on July 21, 2019.
For clarity, it is worth showing how the ethnic map of Transcarpathia as a whole looks approximately. After all, Hungarians make up 12% (151,5 thousand people) of the total population of the region. At the same time, the Hungarians openly accuse Kiev of language discrimination.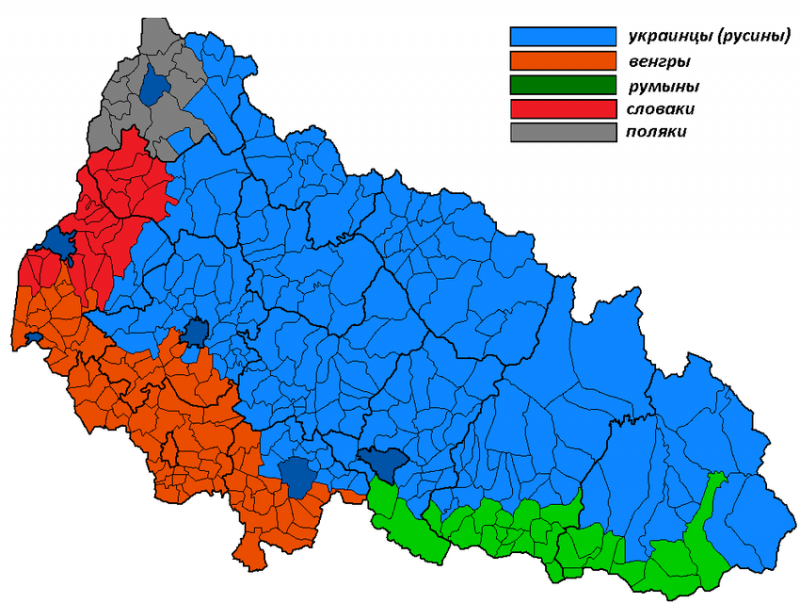 It should be recalled that on July 15, 2019, the Ukrainian Foreign Ministry accused Hungary of meddling in the country's internal affairs. The offense of Kiev is due to the fact that the Hungarian Prime Minister Viktor Orban met in Budapest with the head of the Society for Hungarian Culture of Transcarpathia, MP from the Bloc of Petro Poroshenko Vasily Brenzovich.
By the way, the SBU opened the case, due to an illustration in the newspaper, on part 2 of article 110 of the Criminal Code (Assault on territorial integrity), considering that the combination of colors (red, white and green) symbolizes Hungary.