Recently we
Reported
that in the Persian Gulf the 58-meter tanker Riah, with oil from the United Arab Emirates (UAE), which "got lost" off the island of Qeshm, was lost. At the same time, Western media immediately suspected Iran of detaining the ship. And so, from the Islamic Revolutionary Guards Corps (IRGC) they said that they had captured some oil tanker in the Persian Gulf near the island of Larak. This was reported to the Iranian news agency Fars ("Fars"), without specifying the name of the tanker and its affiliation.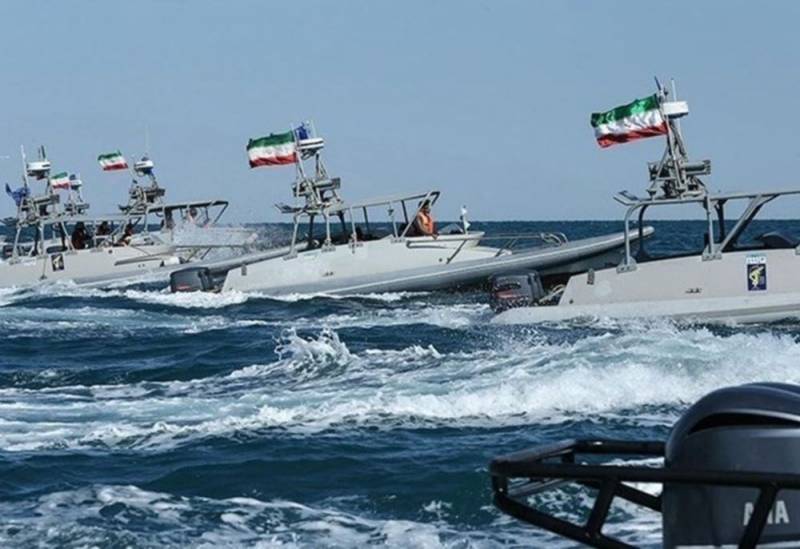 According to the agency, there were 12 crew members on board the ship, and the ship itself carried a cargo of smuggled oil. Details of the incident are not given by the agency. At the same time, other Iranian media, Tasnim and Press TV clarify that the foreign tanker was transporting 1 million barrels (bar. - 159 liters) of oil and was detained on July 14, 2019 by patrol boats south of the island of Larak.
It should be noted that on July 11, 2019, the American CNN disseminated information that 5 IRGC military boats were chasing a British tanker in the Persian Gulf, trying to stop it. At the same time, the tanker was accompanied by the frigate of the Royal Navy of Great Britain, which sent guns to Iranian boats.
This was allegedly an attempt to revenge the Iranians for the operation of the British special forces in the Strait of Gibraltar on July 4, 2019, when the supertanker Grace 1, who was transporting oil from Iran to Syria, around Africa was detained (captain and old officer were detained). At the same time, the Iranian side denied the CNN report "about a flock of boats chasing a tanker."