The Reuters news agency (headquartered in London) reports that the Russian Transneft wants to start mixing "dirty" oil (high in organochlorine content) into clean oil next week to gradually clean up the Druzhba trunk pipeline system. At the same time, Russian oil workers (oil producers) are against such a development of events.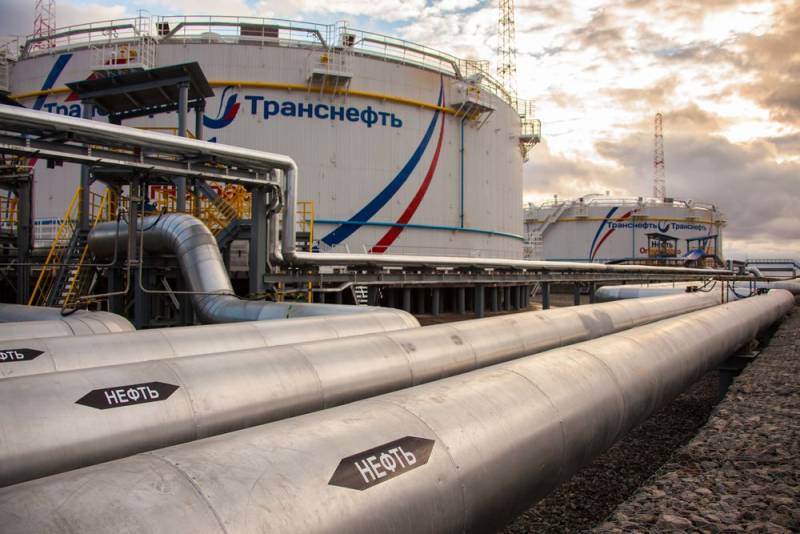 According to sources in the Russian oil industry, this issue was raised at a meeting in the Russian Ministry of Energy. Transneft proposed a scheme for gradually mixing substandard oil into a clean stream. This should lead to an increase in the content of organochlorine from 1 ppm in Primorsk and Novorossiysk and 3,5 ppm in Ust-Lug, to 5 ppm. At the same time, in the countries of the Eurasian Economic Union (EAEU), from July 1, 2019, the content of organochlorine in oil should not exceed 6 ppm. However, it is not specified, but what is the permitted content of organochlorine in the European Union (EU). But, according to sources, Transneft has not yet been able to find understanding among companies engaged in oil production.
Mixing clean and dirty barrels is a bad idea, a waste of product. There are many options for what can be done with this oil. We have suggestions, we will express them
- said one of the sources.
And this is not surprising, because oil companies are not profitable if the price of their oil decreases after the addition of organochlorine. That is, oil companies do not want to pay Transneft losses out of pocket. At the same time, Transneft itself does not comment on what is happening.
Agency sources indicate that the increased content of organochlorine in oil can last until the end of 2020. That is how much time it will take to get rid of the "dirty" oil, if suddenly the oilmen change their minds and this diluted oil goes to the Russian refineries for refining, or goes for export according to the above scheme.