Recently we
told
as in Kharkov, the Nazis demolished a bust of the Soviet commander Marshal Georgy Zhukov. Fans of Adolf Hitler did not like that they were suspected of complicity with the "pro-Russian forces", represented by Gennady Kernes and Gennady Trukhanov, so they began to look for another place to take down the bust of Zhukov to demonstrate their "racial purity". And so, on July 16, 2019, in the city of Yagotin (Kiev region), warlike radicals demolished a bust of Zhukov.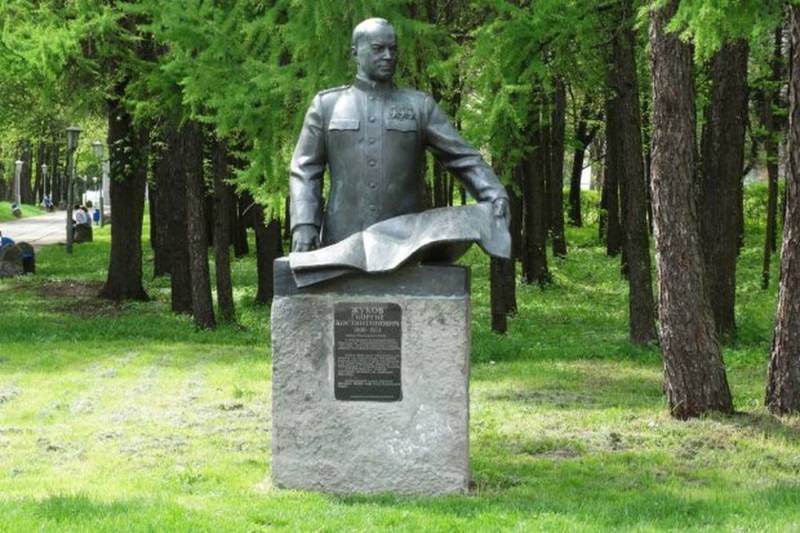 Today in Yagotin a bust of Zhukov was dismantled. We have been engaged in paper football for many years with many authorities and, in the end, there is a result. Zhukov - no, and by the official method. The same will be with Kharkov (bust of Zhukov - ed.). He is the next.
- one of the radicals Vadim Poznyakov wrote hopefully on his Facebook page.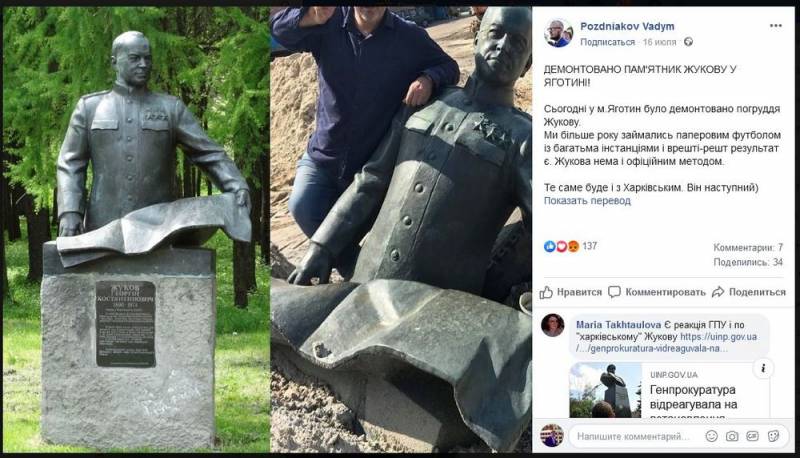 Unexpectedly for the public, the radical made it clear that the bust was legally demolished with the official consent of the officials. And the bust of Zhukov, restored by the authorities in Kharkov, is waiting for the same procedure. Surprisingly, the last five years of the radicals were not at all interested in the opinion of officials. They came and demolished, and now they suddenly began to think about "legality".
In connection with the incident, we are waiting with undisguised interest for the statement of the President of Ukraine Vladimir Zelensky.