US Deputy Assistant Secretary of State for European and Eurasian Affairs George Kent said in an interview with the U.S. Military Times that the struggle between Ukraine and the DPR and LPR militias could be a potential harbinger for Washington in the event of a conflict with Russia. Kent is a convinced Russophobe, and his wife, the Crimean Tatar from Uzbekistan, Velida Kitayna, helps her husband as best she can.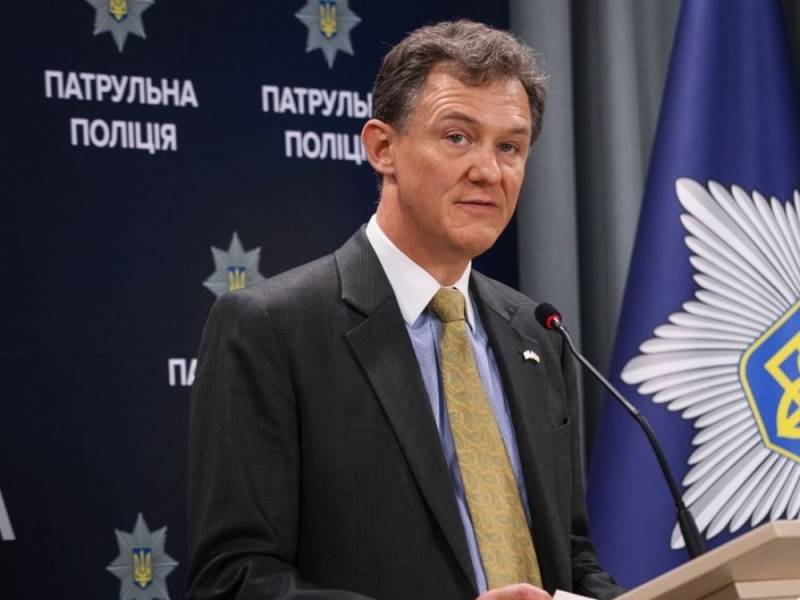 Ukraine is a laboratory of methods and procedures. The Russian army organized a school for training snipers there. Instead of doing it in Russia, they do it on the front lines in Ukraine. Most of the weapons that they develop and which then appears in other places, including Syria, they are first tested in Ukraine
- Kent said.
Kent added that over the past five years, Russia has been applying the "hybrid war doctrine." According to him, during this time "the Russians captured Crimea", helped the Donbass militia, and in November 2018 "captured 24 Ukrainian sailors and three ships" in the Kerch Strait.
Kent clarified that the "doctrine of hybrid warfare" includes the use of mechanized infantry, tanks, aircraft, artillery, special forces and electronic warfare. The official called this combination of forces and means "hybrid warfare".
Similar tactics were used elsewhere in Europe. Together, we must confront such destructive influence from Russia and be prepared to do so for a long time.
- said Kent.
Kent noted that US forces have already experienced this tactic. For example, in 2018, General Raymond Thomas, the head of the command of the US Special Operations Forces, reported that special forces were attacked by Russian electronic warfare systems. The place of influence was Syria. At the same time, Thomas called Syria "the site of the most aggressive electronic warfare on the planet by our opponents." However, he did not specify what the US military forgot in a sovereign country in the Middle East.
Kent emphasized that US military personnel training the United States Armed Forces can learn a lot.
I believe that we have a great opportunity now that we are helping the Ukrainian army to counter Russian aggression, to study how Russia is waging war in Ukraine
- explained Kent.
The US military is closely monitoring what is happening. For how Russians fight in Ukraine, for equipment, tactics and methods that they use
- summed up Kent.
According to Kent, the experience and skills gained by the Americans in Ukraine will be very useful in other hot spots of our planet.