There is very little time left for the citizens of Ukraine to vote in the early parliamentary elections. As early as July 21, 2019, it will become known which
political
forces went to the Verkhovna Rada, and those who did not have the confidence of voters and they did not overcome the 5% barrier. Therefore, it is not surprising that Ukrainian television is currently full of various "revelations" and "sensations".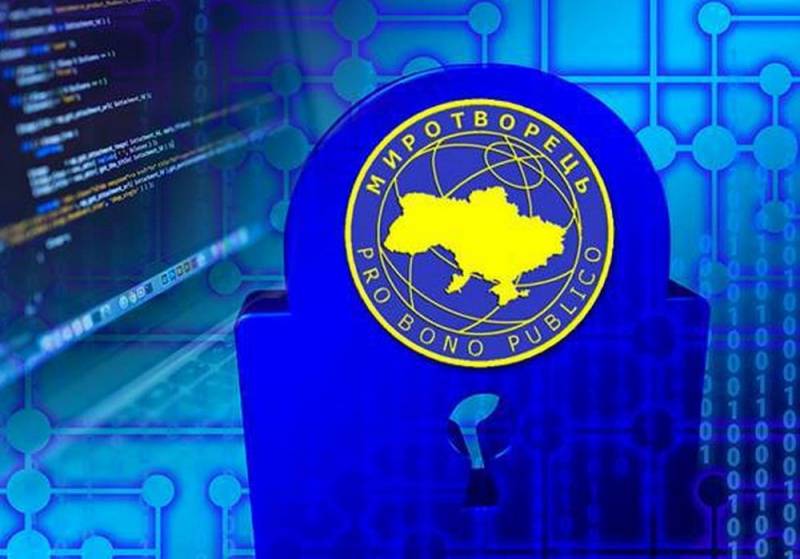 For example, on July 12, 2019, Ukrainian journalist Vladimir Boyko, whom some media confuse with Russian Vladimir Bortko, on the air of the political show "People Against" of the Ukrainian television channel "ZIK", released "shocking" information regarding administrators - "button-clickers" of the Ukrainian Nazi site The Peacemaker. Boyko emphasized that throughout the past five years it seemed strange to him that many were serious about the site.
According to Boyko, the deputy of Ukraine Anton Gerashchenko still manages the Mirotvorets website (he was present at this program), and the assistant to the people's deputy, Vladimir Naumenko, filled his chubby fingers with personal information in the database of the site - "purgatory". Moreover, the computer from which this was all done is located in Gerashchenko's office in the committee house of the Verkhovna Rada.
Boyko clarified that this is precisely how the wife of President of Ukraine Vladimir Zelensky Elena, the Georgian-Ukrainian "European integrator" Mikhail Saakashvili and even Yulia Tymoshenko got on the list of "enemies and invaders".
I was always surprised that journalists are serious about the so-called "Peacemaker" base, which MP Gerashchenko privately opened on the Internet.
- the "patriotic" journalist suddenly declared, fixing the "deflection".
According to Boyko, the "Peacemaker" has the same status as the site belonging to Boyko's website "Chronicles of Ukrainian Yolopiv" ("Chronicles of Ukrainian Idiots" - the official name of the site). Therefore, there is no sense in hiding the names of the creators of Peacemaker.
However, Boyko did not say anything about the creators of Peacemaker. He also forgot to mention that the Peacekeeper's server is located in Canada and is controlled by US intelligence agencies. Boyko did not mention that the placement of personal information of citizens without their consent is prosecuted in many countries of the world in criminal procedure, including in the USA, Canada, the European Union and Ukraine. So, information from Boyko did not shock anyone, just a journalist decided to declare himself, in the hope of reciprocity Zelensky, Saakashvili and Tymoshenko.