Vice Prime Minister of the Government (Council of Ministers) of Italy and the head of the Ministry of Internal Affairs of this country Matteo Salvini said that members of the ultra-right organization, arrested the day before with an arsenal of weapons, were planning an attempt on his life. He specified that the department headed by him received a signal "about the Ukrainian group", which was planning to commit the murder (terrorist act).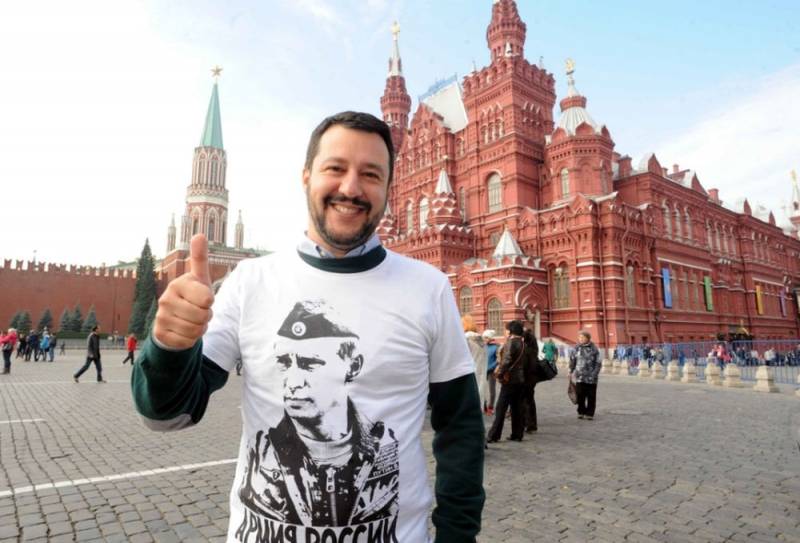 I am glad that I helped solve this matter, find this rocket. We knew about these reports, it was one of the many deadly threats that I receive every day. This time it was reasonable, but you never know if you are dealing with a madman, an inventor or something serious.
- the minister said.
At the same time, Salvini emphasized to the media that the investigation into the preparation of the murder was launched after the threat he received. And this should not be surprising, because Salvini has consistently opposed Western sanctions against Russia, and the threat from Ukrainian militants with specific experience seemed quite real.
I think that nothing has done bad to Ukraine, we transmitted the message, in this case, obviously, it was not a madman or a dreamer, and I am glad that this threat served me to discover this arsenal.
- stressed Salvini.
It should be noted that the suspects were detained on July 15, 2019. They found various Nazi symbols and a whole arsenal of weapons, in which there was even an air-to-air missile.
At the same time, the American CNN, when reporting this information to its readers, unreasonably ranked the Nazis among the supporters of the LPR and the DPR. And also, like CNN, many media have come. However, Italian law enforcement officers immediately (officially) made it clear to everyone (directly indicating) that we are talking about people who fought on the side of Kiev.
We remind you that shortly before that in Italy
condemned
people who sent volunteers to the Donbass, so some media could really get confused about what was happening.