On the evening of July 15, 2019, the Russian Ministry of Defense informed the public that two Russian strategic missile carriers Tu-160 made a planned 7-hour flight over neutral (international) waters of the Baltic Sea. At the same time, on certain sections of the route, the flight of Russian "strategists" was accompanied by F-16 Danish Air Force, F-18 Finnish Air Force and JAS39 Gripen Swedish Air Force.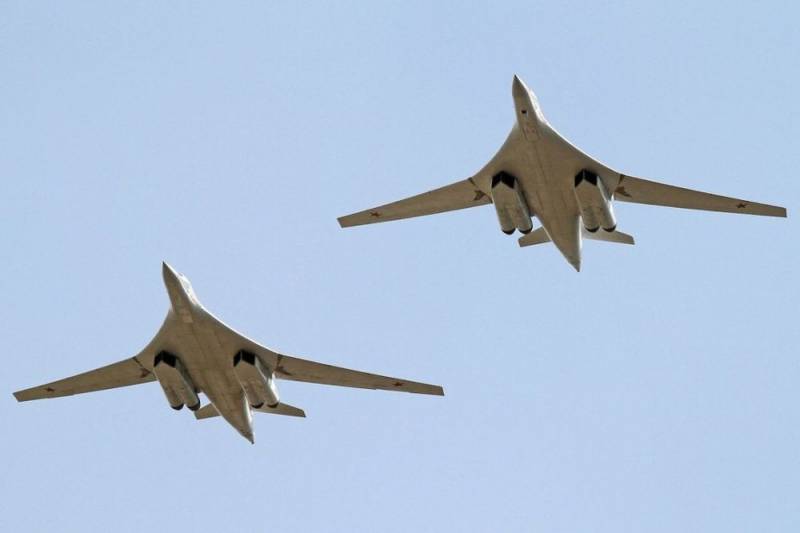 At the same time, the Ministry of Defense published on its official page on the social network Twitter a short video of the stages of this flight. It is clarified that after completing the assigned task (patrolling), the "strategists" successfully returned to their base airfields.
It should be noted that on July 15, 2019, the Finnish Air Force was informed that they had flown their Hornet fighters to determine the group of Russian aircraft over the Baltic Sea.
The flight of Russian "strategists" over the Baltic Sea caused another hysteria among Russophobes in different countries. They were very excited about the two Tu-160s flying over the Baltic Sea, against the background of the ongoing NATO exercises, at the borders of Russia (recently Baltops-2019 in the Baltic Sea and
Sea Breeze-2019
in the Black Sea). Therefore, we recall that
recently
The Su-27 Russian Air Force intercepted a US Air Force intelligence officer over the Black Sea, and the Su-24 was conducted by the Spanish aircraft carrier Juan Carlos I, which "got lost" in the Baltic.