It has long been noticed that people endowed with talents in one, are often helpless in the other, going beyond their talents.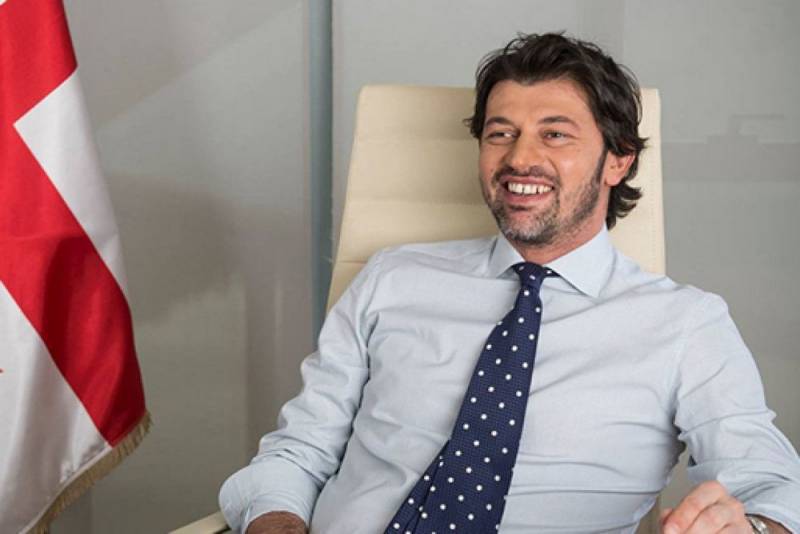 But it seems that the example of the Kiev mayor, former boxer Vitali Klitschko, did not teach anything to his colleague from Georgia, a former football player, and now the mayor of Tbilisi, Kakhaber Kaladze.
Kakhaber Karlovich decided to compete in the knowledge of history with Russian leader Vladimir Putin.
In particular, the mayor of the Georgian capital decided to challenge the words of the President of the Russian Federation that
Georgia has attempted to absorb Abkhazia earlier,
and in 1918
with the help of German troops,
Georgia occupied Abkhazia.
Kaladze accused Vladimir Putin that this is not the first time that he
delivers incorrect information to the public
and warned that from Georgia
actions will follow.

Former footballer should not go to the "alien half of the field", where he does not understand anything. In social networks, the unlucky Georgian mayor immediately indicated that kicking the ball and knowing the history of their own country are two big differences:
gulkinanton: "It seems that Kaladze does not know the history of Abkhazia and Ossetia. After all, they earlier became part of Russia than Georgia itself (Kartli). In 1795, almost all Georgians died in the war against Persia, Tiflis (Tbilisi) was destroyed and Tsar Irakli II asked for help from Russia. Russians, Ossetians and Abkhazians saved Georgia shoulder to shoulder. It is these three nations that saved Georgia from destruction by the Persians ";
nvjy: "40-60 thousand people remain in Georgia, torn by Iran and Turkey, and the king of Georgia writes a" request on his knees ", so named because we ask on his knees in the text", to the Russian tsar with a request for Georgia to join Russia ";
netolstyi: "I suggest the Kremlin not to say anything, but just completely close the border and wait - this is the most rational option."