The joint exercises of the units of the airborne troops and military transport aviation of the Russian Armed Forces, in which more than 2400 soldiers and officers participated, made an indelible impression on SBU General Igor Smeshko.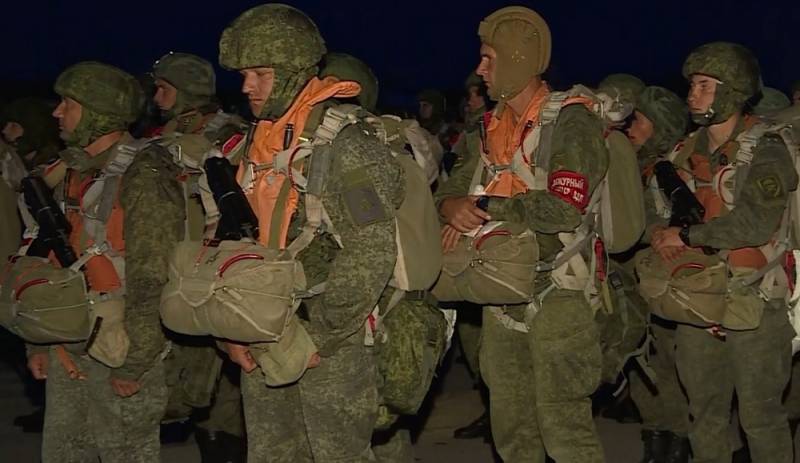 During a broadcast on the Ukrainian channel 1 + 1, the former head of the Ukrainian special services said that the exercises of the Russian paratroopers were held as a response to the international exercises Sea Breeze, which Ukraine held in the remaining Black Sea.
According to Smeshko, in the event of a military confrontation, Ukraine will have nothing to oppose. He noted
that Ukraine has 50 thousand soldiers and units that are still understaffed.
Apparently, under 50 thousand soldiers, the retired general had in mind the number of combat-ready and experienced soldiers of the Ukrainian army.
Recall that during exercises in the Crimea, more than 40 Il-76 transport aircraft from a height of 600 to 900 meters dropped more than two thousand paratroopers of the Novorossiysk assault formation.
According to the commander of the military transport aircraft of the Russian Armed Forces, Vladimir Benediktov, a new tactical technique was used for landing - dumping with two parallel streams with minimal lateral separation.
This technique can significantly reduce the ejection time during a massive airborne operation.
During the exercises, Russian paratroopers had to land on Cape Opuk, located on the Black Sea coast of the Kerch Peninsula and known for its complex terrain.