Russia has always deservedly been proud of its space industry, however, not everything in it has been smooth in recent years. Of great strategic importance is the Russian satellite constellation GLONASS. When the first generation of these satellites was created in the 90s, there was a strict ban on the use of imported components on Russian military systems.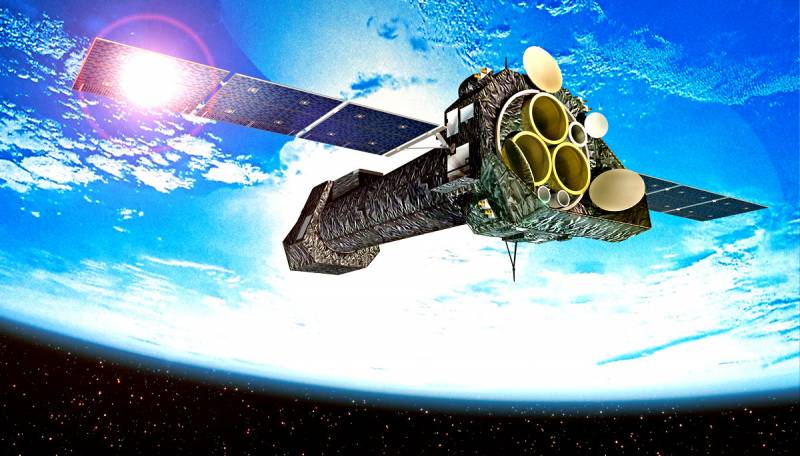 However, this ban was lifted, and designers began to actively use foreign components. Own industry, producing an electronic component base, was safely ruined. On average, the industry share of imported components in Russian satellites ranges from 25 to 75%. In the promising apparatus "Glonass-K", which is the "pride" of the Russian industry that has risen from its knees, 90% of the parts are foreign.
Industry experts note that most space satellite
of technologies
Made in the United States of America, or else developed and licensed there. Before the scandal with the name of Edward Snowden, the U.S. Department of State was looking through the fingers at the supply of components to the Russian Federation, which brought up to $ 2 billion annually, however, since 2013 this activity has been prohibited to them.
Russian officials began frantically looking for new suppliers in Europe and China. In 2013, the NGO named after Lavochkina won a tender of the Ministry of Defense of the Russian Federation at a cost of 70 billion rubles for the creation of 5 electronic surveillance satellites. All the filling and technology for the project was produced by Israel and the countries of the European Union.
In 2015, the Russian company Information Satellite Systems at the Le Bourget aerospace salon signed an agreement on the supply of orientation and stabilization systems for space satellites with the French company Sodern and the holding Airbus Defense and Space. Power supply to Russian satellites will be provided by lithium-ion batteries manufactured by the French Saft.
The representative of Rossvyaz assesses the state of the Russian space industry in this way, clearly not worthy of the status of a superpower:
Now, unfortunately, the situation is such that, as a rule, Russian companies that produce satellites, on 70%, depend on the electronic component base of foreign production
In 2015, Russian Space Systems, together with Information Satellite Systems, began to create a new generation of the Glonass satellite, which will completely consist of domestic components. Tentatively, this process can take from 4 to 5 years.