The Norwegian Intelligence Service (LDC), which is not inferior to Uruguayan in its professionalism, reports that it learned about the incident (incident) on the Russian nuclear submarine (nuclear submarine) K-141 "Kursk" of project 949A "Antei" on August 12, 2000. This is reported to the public by the media in Norway, which recently
Reported
about strong radiation around the sunken Soviet nuclear submarine K-278 Komsomolets of project 685 Fin.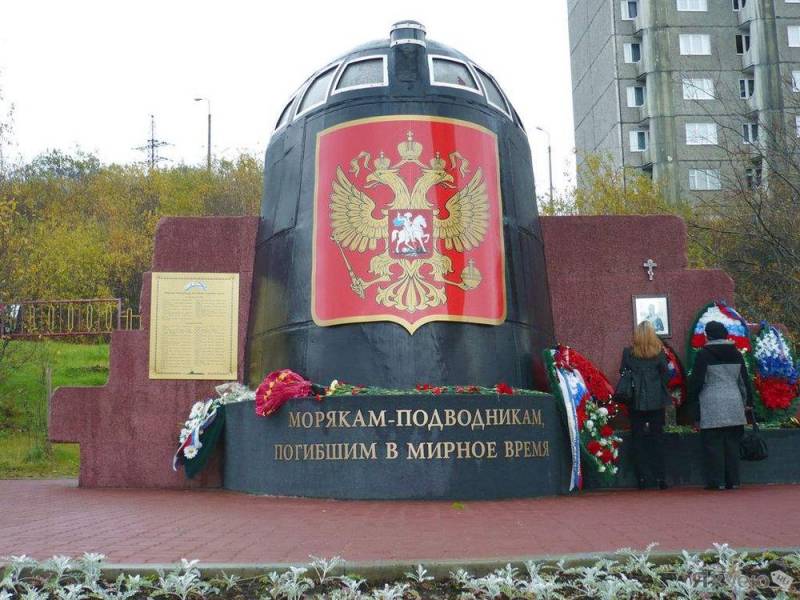 It should be noted that LDCs need to somehow justify their comfortable existence in the eyes of ordinary citizens of the kingdom. But since the residents are extremely skeptical about the capabilities of the "powerful" special services of their country, the local media decided to "highlight" the authority of the Norwegian specialized agency on the part of American partners, which should give solidity in the eyes of the people.
Norwegian media reported that on May 29, 2019, the American publication The Intercept published a document dated October 6, 2006. In it, an employee of the US National Security Agency (NSA) in Oslo (the capital of Norway) talks about how the Russian nuclear submarine Kursk was monitored. The employee clarified that the LDCs knew exactly where the emergency nuclear submarine was located, because the Norwegian Armed Forces (Norges Forsvar) have an extensive network of underwater reconnaissance sensors that track the movements and actions of Russian submarines.
Thanks to the ability of LDCs to monitor the Russian submarine fleet, they were the first to know when an explosion occurred on the submarine and continued to monitor the situation throughout the rescue operation
- the document says.
An NSA official claims that the LDC was aware of the Kursk submarine disaster 3,5 hours before the accident was reported to the Northern Fleet (SF) of the Russian Navy. The document says that the Norwegian experts, when they received data on the second explosion on the nuclear submarines, already understood that water got inside the submarine, as a result of which it after a while appeared on the bottom of the Barents Sea at a depth of 108 meters. At the same time, an NSA officer received from his Norwegian colleagues an audio recording of the collision of the Russian submarine's hull with the seabed.
At the same time, the Norwegian media accuse the local military of knowing that the disaster happened, they were the first to notify the US side, and not the Norwegian Radiation and Nuclear Safety Agency (NRPA). In the Norwegian media this is presented as excessive loyalty to the United States to the detriment of the national interests of Norway. At the same time, the Norwegian media admit that the LDCs also know something about the state of emergency with the Russian nuclear deep-water station Losharik of project 10831, which occurred in the Barents Sea on July 1, 2019 and claimed the lives of 14 submariners.
It should be recalled that the Russian nuclear submarine missile cruiser Kursk became part of the Navy in December 1994. On August 12, 2000, a catastrophe occurred, as a result of which all 118 crew members were killed.