For the past five years, the former Prime Minister of Ukraine Mykola Azarov has been on the territory of Russia, having turned from a statesman into a blogger giving birth to "sensationalism". For example, on July 10, 2019, Azarov wrote in his Twitter account that the Ukrainian Nazis were created by the KGB on the direct instructions of the Secretary General of the CPSU Central Committee, Mikhail Gorbachev.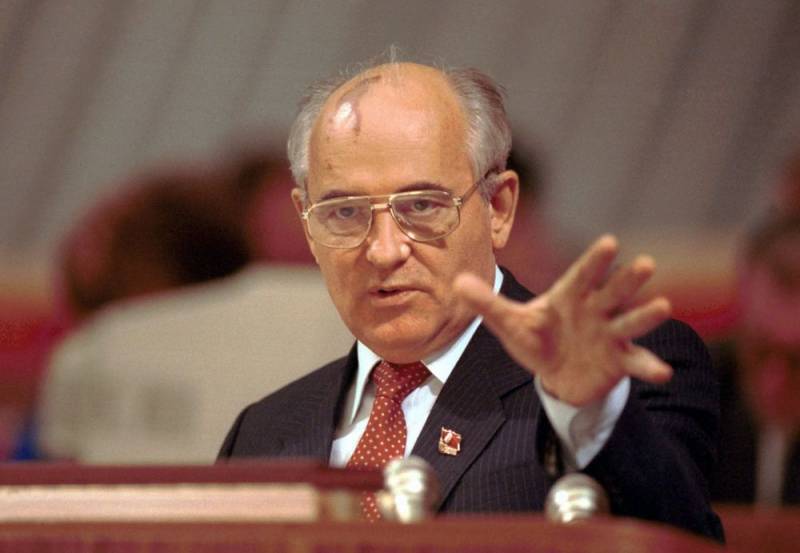 According to Azarov, it was Gorbachev who began work on the collapse of the USSR. And after the collapse of the USSR, the created nationalist structures began to be used for an accelerated break
economic
и
political
ties with Russia.
On his instructions, the KGB created the so-called "national-patriotic" forces in the republics.
- wrote Azarov, without giving any evidence, although he had access to a variety of information.
After that, subscribers of Azarov and other users, with different political views, literally in chorus remembered his work. Users wrote that thanks to his "management" in Ukraine, the Euromaidan began. And when the coup ended, Azarov cowardly fled the country, not even trying to resist the nationalists.
Azarov was reminded that until 1991 he was a member of the CPSU. In 1991-1992 he was a member of the Donbass Revival Movement - those who are ruining the USSR, pounded helmets on pavers. In 1992-1994, Azarov was one of the leaders of the Civil Congress of Ukraine created in Donetsk. That is, Azarov himself made efforts to the collapse of the USSR and the heyday of nationalism in Ukraine, and now he is blaming everything on Gorbachev.
Some users wrote shortly - "nonsense", commenting on the post of Azarov. Others specified that from Azarov "a historian, as chairman of the government," alluding to his overt incompetence. Someone even tried to conduct an educational program for Azarov, recalling the existence of the Austro-Hungarian Empire a hundred years ago, the history of the emergence of Ukrainian integral nationalism, and even the existence of the US CIA.
By the way, recently we
Reported
as Gorbachev, while in the hospital, writes a book about the last days of the USSR. Maybe Azarov will someday write a book, how he helped to destroy the USSR.