The first test flight of the domestic return stage of the Krylo-SV launch vehicle should take place as early as 2021-2022. As part of the mission, a demonstrator with a mass-dimensional model of the unit will be used, through which the controlled descent will be tested at subsonic speeds. This was reported to the agency on the eve.
TASS
Director of Private Property Andrey Grigoryev.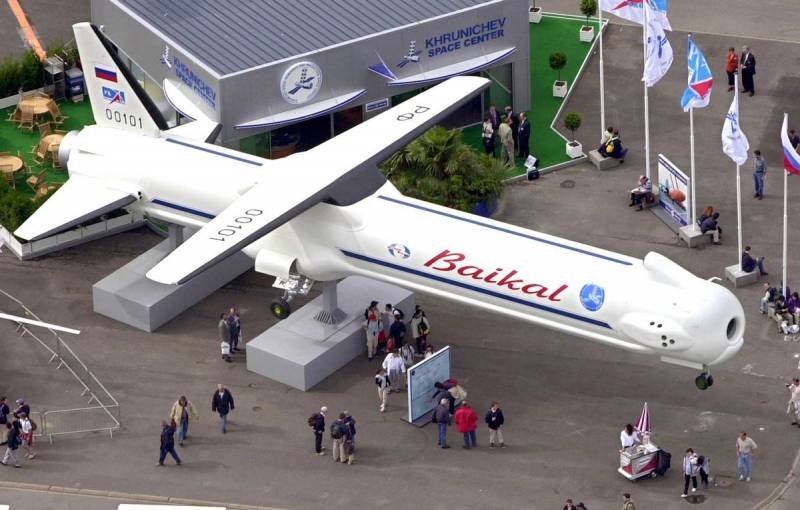 Recall that the project "reusable" the first stage of the carrier was protected last year. The development of the apparatus "Wing-SV" was carried out by the Design Bureau. V. M. Myasishchev is a further development of the Baikal project.
The return of the stage is planned to be carried out by means of a jet engine, which will be launched after the rocket reaches the specified height and the wing opens. Grigoriev said this in his interview, specifying that when the set mark is reached, Krylo-SV will accelerate to hypersound, and then brake in the Earth's atmosphere, followed by a smooth landing on the airfield.
As it became known, the Foundation for Advanced Research plans to create several demonstrators of the return stage for testing in 2021-2022. At the moment, a mathematical model of flight has already been developed, terms of reference have been prepared, design solutions have been determined, and optimal engine type and characteristics have been selected.
It is worth noting that the reuse of missile components could significantly reduce the cost of launches. A similar solution has already been implemented in the Falcon 9 carrier from SpaceX, the first step of which lands on a floating platform in the Atlantic Ocean.