Less than two weeks are left before the day of voting in the early parliamentary elections to the Verkhovna Rada of Ukraine. Elections are due July 21, 2019. Therefore, the former "guarantor" and leader of the local "nobility" Petro Poroshenko is really nervous, because his "powerful" political party "PES" (European Solidarity Party), which has become a party to the war, barely overcomes, according to recent polls, the electoral threshold of 5 %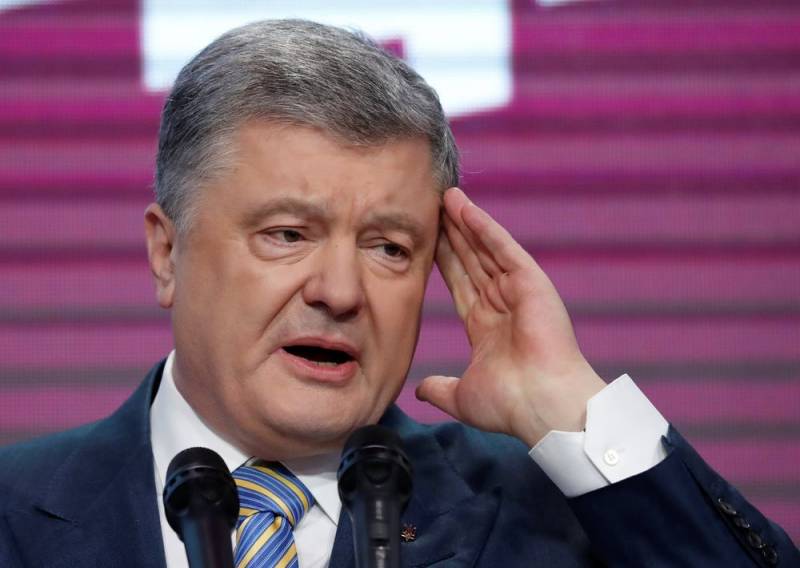 Moreover, it is extremely important for the oligarch Poroshenko to get into parliament and get parliamentary immunity, since no one is going to cancel the 8 criminal cases against him in the foreseeable future. And other Ukrainian oligarchs are looking forward to the opportunity to "dispossess" of a colleague.
This explains the nervous behavior of the former "father of the nation." And how can you not get nervous when people professing the opposite
political
views, really bring him to the "squirrel" throughout the country.
For example, Poroshenko is extremely indignant that representatives of the "National Corps" regularly chant "Ganba!" At regular meetings with voters. (shame) in his address. And after the next manifestation of such self-disrespect, which took place in the city of Khmelnitsky, Poroshenko promised that he would hit "in the face" for the like.
And they think that we will constantly observe, and in order to overcome us, it is enough to send a provocateur of one who will shout "Ganba!" Next time get in the face! good must be with fists
- said Poroshenko, during his speech in Khmelnitsky July 4, 2019.
But most of all, Poroshenko was annoyed not by "patriots," but by "revenge-seekers." They do not shout anything at him, but simply silently stand at his speeches with balloons of beautiful red color. These are supporters of Anatoly Sharia, who remind themselves of themselves to the former president. For example, on the same day, a similar thing happened in the city of Kamenetz-Podolsky. There Poroshenko began to swear at the blogger, calling him a "bastard."