In the near future, comfortable high-tech trams can start running in Russian cities. The factory "Uraltransmash" presented its new brainchild on the eve. The three-section model numbered 71-418 will become the largest representative of the family, simultaneously accommodating up to 320 people. In addition, the composition received a number of innovative
of technologies
among which it is worth mentioning separately the driver's health monitoring system, as well as the passenger flow accounting system, which facilitates the efficient distribution of trams along routes.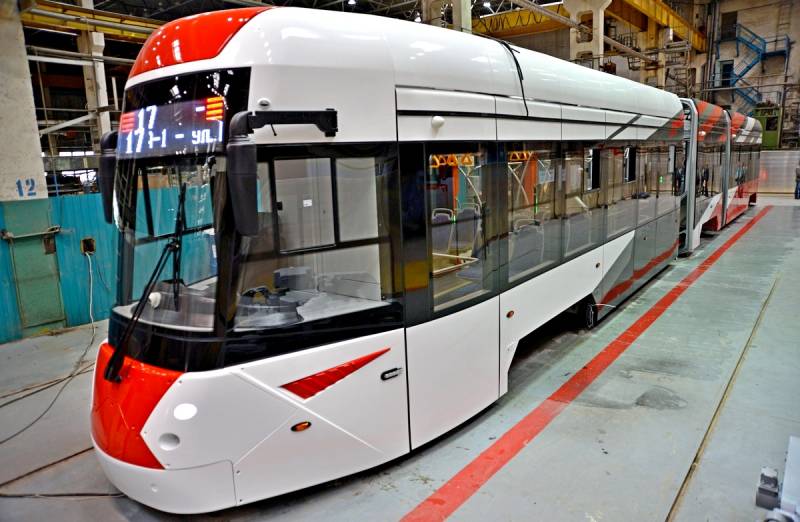 According to Ildar Gazizov, Deputy Director for Civil Engineering of JSC Uraltransmash, the new model is assembled entirely from domestic parts, 60% of which are produced directly at the manufacturing plant. And Vladimir Gorodilov, the general director of the enterprise, emphasized that almost all cities where this type of transport is operated are already showing interest in the new tram.
It is also worth noting that 71-418 surpasses European standards in terms of smoothness. And the car, equipped with a climate control system and additional light indication (for visually impaired), consists of non-combustible plastic that has passed all laboratory safety tests.
The final testing of the brainchild of Uraltransmash and the preparation of all necessary documents are planned for this fall. If there are no unforeseen situations, then trading will begin in January 2020. Estimated price of the new tram will be about 95 million rubles.